Best Canadian Auto Recycling
Canada
About company
Services provided
Be first, Be visible!
When your customers are looking for your products or services, do not be hard to find. Be visible with Google Ads!
Best digital marketing tool for SME!
Show up on the Google Map when customers are searching you!
Project details
They buy your scrap cars
Representatives of the company "Best Canadian Auto Recycling" asked for help from the marketing agency WebUgol to set up effective advertising campaigns on the Google search network. First of all, we offered Local SEO, because in this business it is a good and less expensive option. You can see the results for the month below.

The next step is to audit the site and prepare everything you need to set up Google Ads advertising. First, the semantic core was assembled, in which keywords were divided into groups, and unique text ads were written. These advertising campaigns are launched to find new potential customers, have a clearly defined territory and budget.
In addition, we created Google Analytics for Best Canadian Auto Recycling, linked it to a Google Ads account, and set up conversion tracking.
The graph below shows the effectiveness of our advertising campaigns in the first month.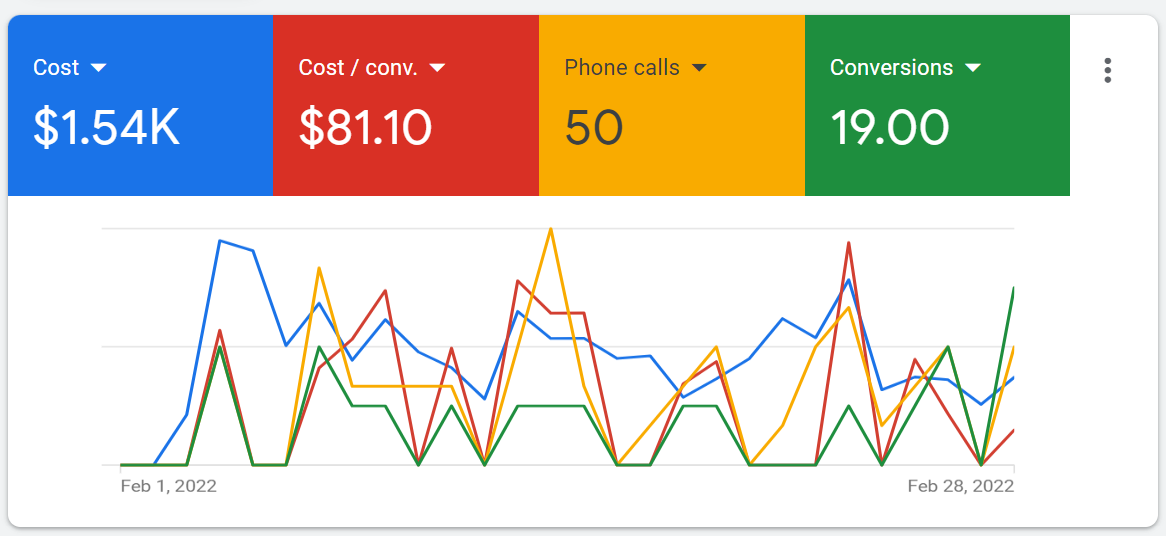 Spending 1,500 CAD, we received 50 calls and 19 conversions.
Every day we monitor the work of advertising campaigns, adjusting bids depending on the market and clearing negative keywords. We also try to reduce the client's advertising costs.
Want to feel the difference? Call and we will help you achieve unrealistic results!