Handyman007
Canada
About company
Handyman007 is a Toronto-based in-home repairs and renovations specialists. During the COVID-19 they needed to reorient their services on a social important domain - home cleaning and disinfection services were chosen as the main. Possessing a strong experience in this domain, they asked Webugol to increase their digital customers flow
Services provided
Be first, Be visible!
When your customers are looking for your products or services, do not be hard to find. Be visible with Google Ads!
Project details
Launch of advertising for specialists in repair and reconstruction of houses
By analyzing the target audience and making market analysis we choose Google Ads as the main lead generation tool. Google Ads campaigns allow us to get quick leadgeneration results to get profitability.
As always, we started from the website changes:
conversion elements;
call tracking;
request form tracking.
This new page was created to increase target page relevance (+ ads position) and website conversion rate.
We launched the campaign that had two key differences:
Combination of personalized expanded text search ads and RSA– higher ratings + lower CPC;
Competitive bid strategy (lower CPC).
During the first month, we made many cchanges, including negative keywords cleaning, new RSA launch and existings text changes.
Here you can see Google Ads Campaign statistics:

1410 clicks;
2160 CAD expenditures.
47, 42 conversions
74 calls
After the first month we made several important changes:
Changed location options to maximize only target location requests;
Display and Google search partners were disabled (we found its lower conversion rate);
Ads schedule changed from 24H to 07:00-22:00 (most tracked conversions were made on this time period).
Search terms filtered and negative keywords added: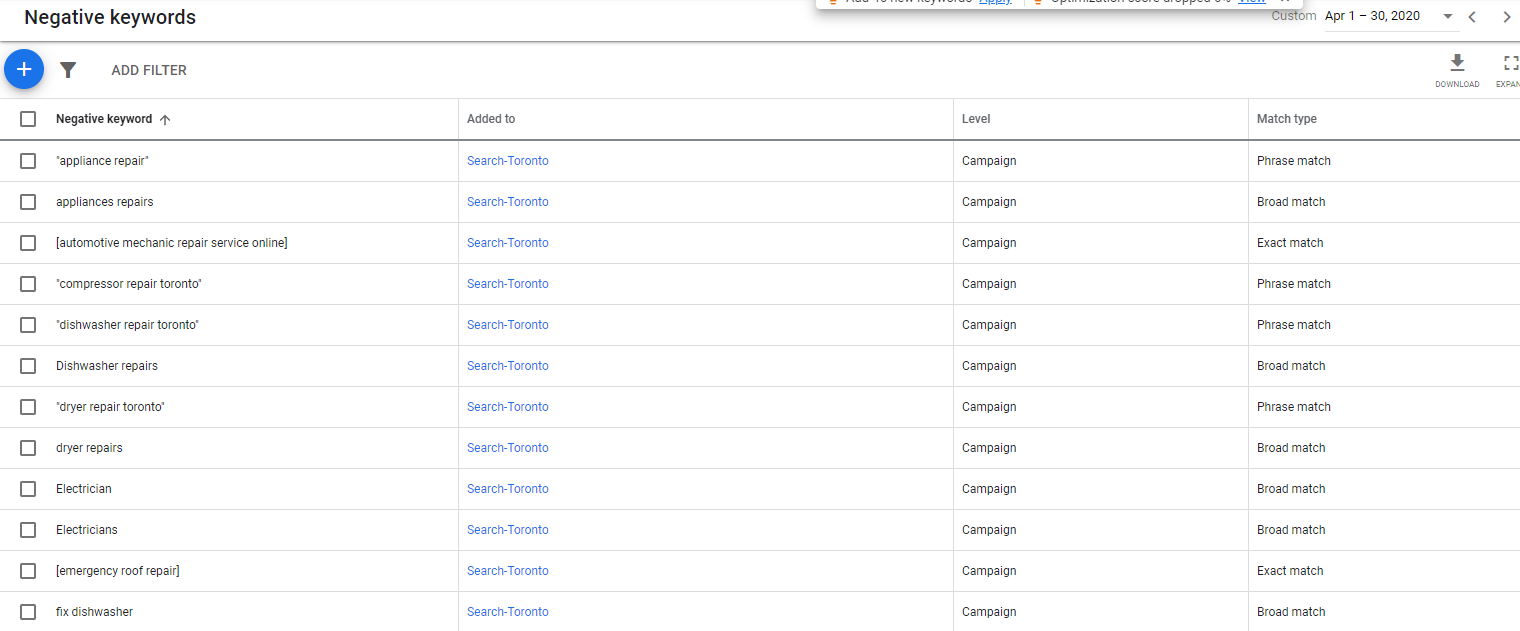 We managed to capture the largest share of ad impressions compared to competitors, our ads ranked first most of all ads and were in the top 3 ads in more than 60% of cases.
Abs. Top of page rate: 21.69%
Top of page rate: 58.18%
Want to feel the difference with Webugol? Try it for free, we offer a free month of cooperation!