28 Jan
Do you need help of Google Ads Experts?
Who are Google Ads Experts and how to choose them?
The issue always arises when it comes to setting up advertising in Google Ads: to set it up by yourself or to order services cheaper from a private freelance expert or a company. The second option can cost you much more. So is it worth overpaying? Let's find out.
What is Google Ads?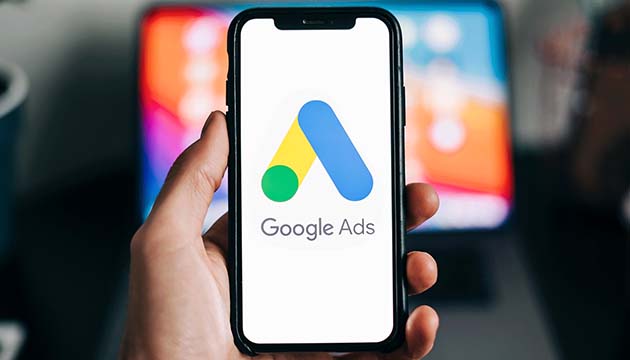 You've probably seen that while searching on Google, you can find some links that stand out in the results. You may also come to the blog and find an advertising banner somewhere on the page. Even while watching videos on YouTube, some ads appeared before or during the video.
These three examples of ads are different: the first is on search, the second is on a website, and the last is on YouTube. However, they have something in common: they can be created or managed using Google Ads.
Google Ads is a powerful tool to help you find your customer. This tool includes a multifunctional platform, allowing you to customize your advertising campaign: display methods, budget, geography, targeting, etc.
But...What makes Google Ads such an exciting advertising platform?
In general, with this service companies can pay Google to display them on the Internet. But it's not that simple.
The biggest advantage of Google Ads is that advertising can be presented to a super-target audience.
That is not just paying for displaying more times... It's an investment in your target audience, so it's related to your business.
Let's compare, for example, what will be most important for e-commerce of vegan food: to show advertising to 10,000 people, regardless of their diet, or to 500 people who are vegans?
This is the main premise of Google Ads. Based on keywords, advertisers can determine when, how and to whom their ads will appear.
With this platform you have the opportunity to choose different types of campaigns that you want to run:
Search advertising
Display advertising
Google Shopping advertising
YouTube advertising
Universal advertising for the app.
Google Ads works like an auction, meaning advertisers offer money in exchange for clicks. The advantage is that the highest bet does not always win.
In short, it is not enough to make the best offer. It is important that advertising is really good. This is what Google Ads Experts do.
Google Ads Experts Classification
Google Ads Experts are completely different. You can try customizing your ads by yourself with Google support, hiring a freelancer, or using company services. Consider the differences between all three options.
Customize your ads by yourself in Google Ads or Set up your own ads on Google Ads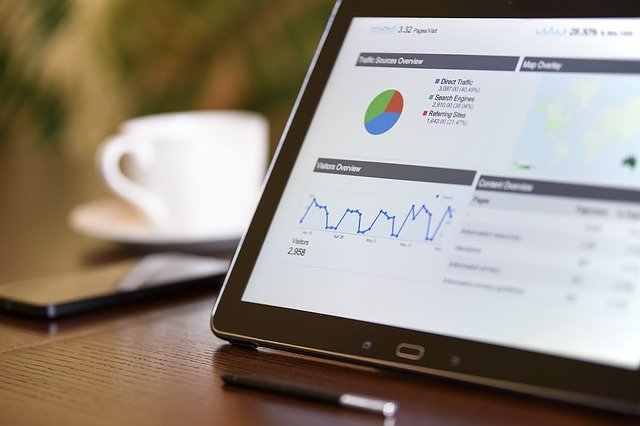 Setting up contextual advertising for a beginner is time-consuming. Because, before you start, you need to familiarize yourself with all the tools and nuances of advertising settings. Business owners who do not have the experience of setting up and running contextual advertising should spend a lot of time for understanding and getting good results. Therefore, setting up advertising "quickly" will "consume" the entire budget and reduce the desire to use Google Ads advertising, thinking that it does not work. Therefore, after all the trial and error, executives turn for help to Google Associate Account Strategist whose function is to support customers in matters of Google Ads advertising. Their task is to answer your questions about Ads / Analytics / Merchant Center and more. Google Ads Experts try to do more for customers by talking about features they don't use, checking to see if their account is calculated correctly, or if there's a way to improve results. You can contact them by phone, chat, email, or video chat.
Unfortunately, Google Ads Experts may not always be able to help you set up your ads. They work according to the prescribed instructions and do not know all the nuances of your business, as well as what external factors may affect your desired outcome. It's important to understand that Google Ads experts are focused on increasing your advertising costs, and your goal is to maximize the results of your current advertising campaign budget.
Therefore, if you need results soon, it is better to use the services of marketing companies or experts to set up advertising in Google Ads.
Google Ads Experts Freelancers. Who are they?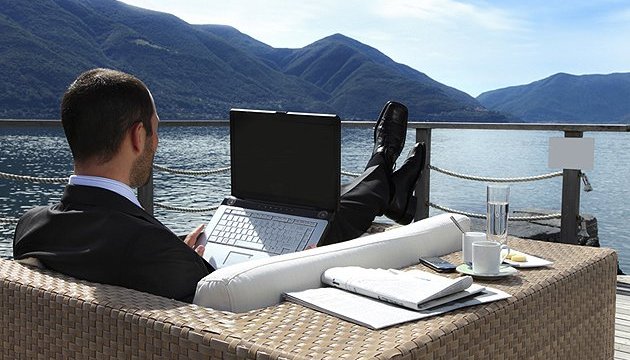 A freelancer is not an employee of the company who is hired to carry out a project. He usually works remotely, and the employment relationship is indirect.
Often, the customer is convinced that using the services of a freelance expert on Google Ads is a more budget option than working a specialized company.
However, in practice, the Digital market is very diverse and you can find both expensive experts and an agency with an average price for services.
But it's not always about the price, but also in the diligence and quality of tasks performed. There are cases when the freelancer involved in the project does not have enough motivation to implement the project - as a result, he may miss deadlines or abandon the task altogether.
The problem could be solved by freelance services - intermediary sites between the customer and the contractor, working for the commission. They reflect a system of ratings and reviews, encouraging freelancers to maintain their reputations. However, it is important to keep in mind that a dishonest freelancer can always change the platform.
Besides, a freelancer is just a person. Therefore, in this case, the human factor is of the utmost importance. Because, well-being, unforeseen events, and any everyday situations can affect the project. And often no one to insure.
Internet Marketing Agency: Advantages and Disadvantages.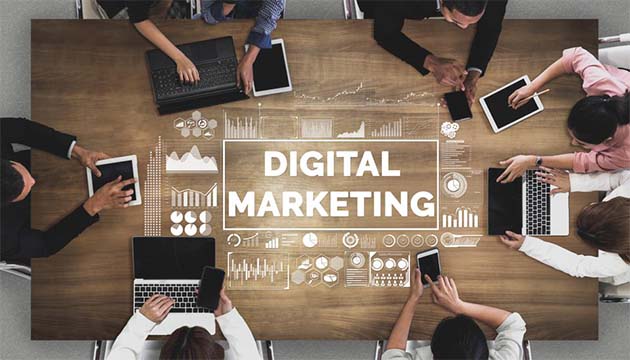 Usually, companies have a marketing department, but not always.  In this situation, it is necessary to consider the advantages and disadvantages of working with agency and take into account fundamental parameters to achieve the company's goals.
The company must determine in advance what it wants to achieve through digital strategies, as this is the only way in which the selected agency will be able to create or change the project according to customer expectations. That is, if there are no clear goals, it will be difficult to reach more people, and therefore sales will not increase.
Here are some benefits of hiring an expert agency Google Ads.
- Marketing plan. 
Agencies consist of a team of professionals with different skills, so they provide comprehensive services in creating, implementing, and monitoring a highly effective marketing plan.
In this way, the agency will rely on the needs of the business to build a plan that meets the company's goals. In addition, the strategy developed by the agency will cover the target audience, potential customers, and how to effectively reach them.
- Experience and reputation. 
Usually, when we need to buy a certain product, we look for which company offers the best option and even ask for recommendations to make sure that the purchase process is successful. The same thing happens with the Google Ads agency, but the search is much easier because many accredited agencies in today's market have enough experience to develop a truly successful strategic plan.
Therefore, by hiring an agency, the company will be able to ensure that this plan will be implemented without errors, thanks to a team of highly qualified professionals and experts in digital marketing.
- Comprehensive team. 
Continuing the idea of the previous point, one of the biggest advantages of hiring an agency is that it brings together a group of experts who have the skills to create, implement and control a project or digital plan.
As such, the team will include Google Ads customization experts, content creators, SEO analysts, web developers, social media advertising experts, and many other roles who will work together to achieve the desired goals.
And although some agencies have a marketing department in the organizational structure, sometimes its creation has a high cost, and its management can be very limited, as a result sales do not increase, which is one of the main goals of any business. This will allow the agency to provide knowledge through training to strengthen the department or immediately take the lead in everything related to digital marketing, becoming a very important ally for the company that hired him.
- Resources and tools. 
Each member of the team is an expert in his field, he knows the resources and tools needed to do his job, and manages them well. In this way, team members can perform their functions with greater dexterity, as there are now a variety of programs designed specifically for digital marketing.
However, these resources and tools are not always easy to use, so before using them, you must have the knowledge to get the maximum benefit from them.
- Continuing education.
Digital agency specialize in such a popular discipline as marketing, this means that it must constantly explore new trends, methods, and tools to implement strategies. Therefore, the company recognizes the importance of continuous training and updating in order to provide better services and to be competitive.
- Complexity. 
It was mentioned earlier that there are several types of agencies, and accordingly, they provide different digital marketing services. However, as a rule, any agency often has a large list of services and they offer social media management, digital marketing recommendations, brand identity development, SEO analysis, and positioning.
Thus, the company that hires the agency will cover a large number of important functions that will promote it through different networks.
How do Google Ads Experts work in Webugol?
Our goal is to create the best ways of promotion on Google to bring the desired results to our customers.
That is why we primarily conduct research. These studies perform external and internal analyses of client company.
The external analysis focuses on studying the market in which the company competes. This also takes into account factors that may affect the results of advertising (economic, social, political, and technological).
Internal analysis, on the other hand, examines the performance of the company, seeing the strengths and weaknesses of the organization, building a sales and re-purchase system, and so on.
The next step is to plan further promotion in Google Ads, we discuss all the nuances of creating ads and our specialists are always in touch with customers.
But first of all, we gather the semantic core and find out which keywords are suitable for certain goods or services, which will further help the customer's business. We pay special attention to the fact that together with the client we deeply develop the idea of submitting advertising to get successful results from it.
However, if the customer wants to get a good result, he must be involved in all processes of creating advertising, so that the desired result is consistent with the idea. After all, in the process of implementation, there are always new details and nuances that need to be discussed.
In each project, we involve all the key specialists needed to get the desired result. We talk about all the details of promoting the goods or services of the customer, we decide what is best for our client: contextual media, video, local advertising, or all together with the involvement of social media remarketing. At the first meeting, which can take place both online and offline, we provide free advice on how to make the business more profitable and modern and also how to solve direct customer problems. We are also preparing a commercial proposal with all the nuances of work, comments on existing tools for promoting goods or services, and specific tips on how to improve them.
Yes, this is a risk for us, because we spend time that may not pay off, and a potential customer may not become real. But our principle is "Your success is our success." Therefore, it is important for us that the decision of each client was well thought out and successful. If the customer's idea harms his business or does not bring any benefit, we will definitely say so. Because, we are not just performers, but a partner who really wants to get a 100% result.
Looking for a professional Google Ads Ad Settings team? Contact us! We will advise you and help you achieve the best goals!