15 Feb
8 Ways to optimize Local SEO for multiple locations
What Is Multiple-Location SEO?
Multiple-location SEO is an approach to optimizing a website for search engine success that encompasses multiple physical locations of a business. It involves tailoring content, keywords, and links to reach customers across numerous geographical areas.
The goal of multiple-location SEO is to maximize a business's visibility on search engine results pages (SERPs) in each location it serves, which can have a positive impact on its overall online presence. For example, if someone searches for a pizza restaurant in Chicago, the business should appear in the SERP with its Chicago address and contact information. Similarly, if somebody searches for the same pizza place in San Francisco, they should see the San Francisco address and contact information in the SERP.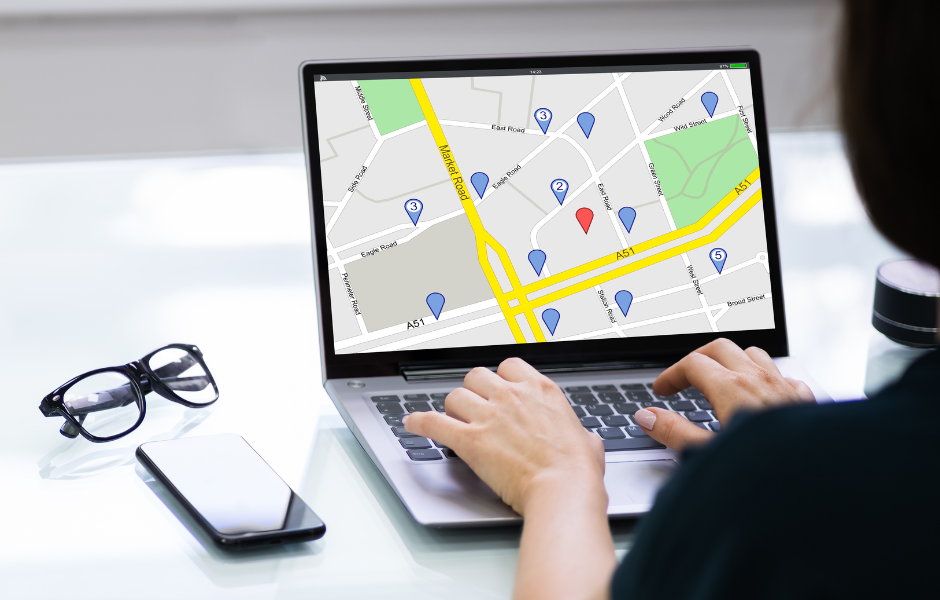 To achieve this purpose, businesses should create tailored content for each of their locations that include geo-specific keywords and other relevant terms. That helps ensure that searchers get the most accurate results when looking for local services or products. Additionally, businesses can use link-building tactics such as local directories and citation links to further boost their SERP rankings in each location they serve. 
Beyond improving SERP rankings, multiple-location SEO, also allows businesses to customize their web presence across different regions. By creating location-specific pages with unique content based on customer needs and language preferences in each area, companies can improve their chances of gaining new customers from various geographic areas. Furthermore, optimized webpages with localized content can help build trust with current customers by showing them that a business is invested in serving its local community, and growing its customer base beyond its immediate area.
Overall, multi-location SEO is essential for any business looking to succeed online while catering to local and global customers alike. By focusing on specific geographical regions while creating unique content tailored towards them, companies can increase traffic from different areas while improving trust with existing customers—ultimately leading to increased brand awareness and more conversions.


What's the Benefit of Multiple-Location SEO?
The benefit of multiple-location SEO is that it allows businesses to reach more potential customers in different geographic locations. It also helps optimize website content for local search engine rankings and ensures accurate information is provided on all listings, which can lead to increased visibility and traffic. Additionally, it improves user experience by providing localized content tailored to the user's location.


Should E-Commerce Businesses Optimize for Multiple Locations?
Concerning local SEO, e-commerce businesses should optimize for multiple locations. This optimization can help them reach a larger audience, increase their visibility in the search engine results pages (SERPs), and drive more targeted traffic to their website.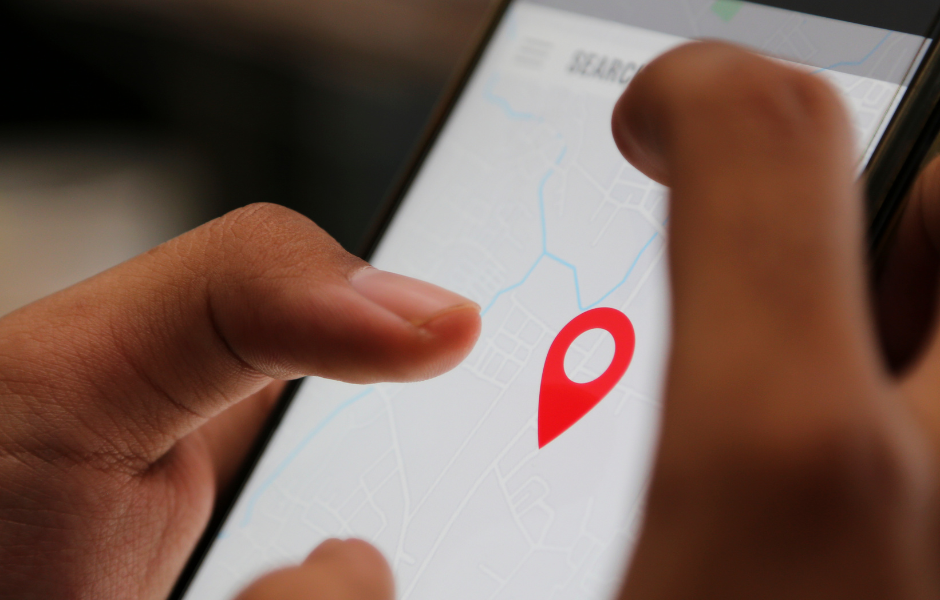 Localized SEO strategy is especially significant for e-commerce websites that have an international presence or fit multiple geographic areas. These sites need to understand how different audiences and markets interact with their products and services, as what keywords and phrases they should target to maximize their visibility. By optimizing for multiple locations and targeting local keywords, e-commerce businesses can ensure that they are showing up in relevant search engine results for users in those areas.
Localized SEO strategies also allow businesses to take advantage of local signals that may be used by search engines when ranking websites. Local signals include domain extensions (.uk for the UK, .de for Germany, etc.), address information, telephone numbers, local content about events or activities related to the business's location, social media posts from people within that region, etc. All of these signals can help improve the overall visibility of an e-commerce website on SERPs.
Besides improving visibility on SERPs, having an optimized website structure will also help improve user experience and make it easier for customers to find fast what they are scrutinizing. For example, if a customer is looking for shoes in London, but the website homepage does not have any link or page dedicated to London (or any other specific city), this could potentially cause confusion which could lead them to leave the website altogether in favor of a competitor who does have a localized page dedicated to London customers. 
By correctly optimizing your website by creating separate pages specific to each location you serve, customers can find exactly what they search for without having to sift through irrelevant content or links. And once you have optimized your website structure - it is easy for users to navigate around it efficiently, you can also start using structured data such as schema markup tags - which will further boost your presence on SERPs thanks to their ability to provide additional information such as store hours or product availability at different locations when someone searches related terms on Google. 
In conclusion, optimizing your e-commerce website for multiple locations is essential if you want your business to reach its full potential online and gain better exposure among its target audience both locally and internationally. Taking advantage of local signals will benefit your customers by improving usability but also help you rank higher on SERPs - thus driving more traffic and conversions from organic sources.


Steps to Optimize for Multiple Locations


1 Create a Page for Each Location on Your Website
When it comes to SEO for multiple locations, there are many important factors to consider. Creating a page for each one is essential to ensure the best search engine visibility for each of your locations. Each page should contain detailed information about that specific location, including its name, address, phone number, and other pertinent contact or business information such as store hours.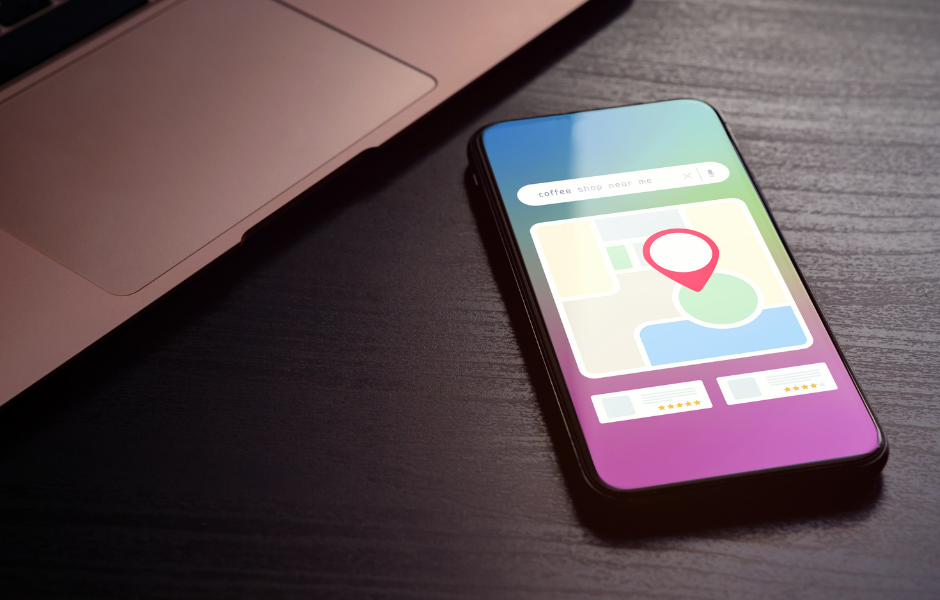 Additionally, it is critical to include relevant content that adds semantic richness to the page. That could contain facts about the local area and culture; details of nearby attractions and events; helpful tips and advice; customer reviews; images and videos; and more. All of this content helps to give the search engines more context surrounding your location, which can help you rank higher in local searches. Finally, make sure that all of your location pages link back to your main website so that customers can navigate easily between them. By creating dedicated pages for each location with high-quality content featuring strong SEO tactics, you will be well on your way toward increasing visibility in multiple locations!


2 Optimize Each Page for the Location
Optimizing a website with multiple locations for search engine optimization (SEO) is a great way to increase visibility and traffic to your business. By creating separate pages for each location you can target local customers with relevant content that speaks to them in their language and resonates with their needs. That will help to ensure that your content appears higher up in local search engine results, giving you an edge over competitors who are not optimizing their websites for multiple locations. 
When creating content for each of your location-specific pages, it is critical to make sure that the content is tailored specifically to the location and its audience. For example, if you have stores located in different countries, check that the language and terminology used on each page reflect the language spoken by the target customer group. You should also include content about local attractions, events, or services offered at each location so visitors can discover more about what makes your business unique in those areas. 
Also, focus on keyword research and optimization when creating content for each of your location-specific pages. That involves researching keywords related to the specific area you are targeting and making sure they are included naturally in the page's text. For example, if you have a store located in New York City, include words such as "NYC" or "New York City" throughout the page's text as well as keyword phrases such as "shopping in NYC" or "places to visit near NYC" which will help optimize these pages for local searches. 
Finally, when optimizing for SEO across multiple locations, it is noteworthy to ensure consistency across all pages by using similar URLs and titles which identify each location. Additionally, be sure to add a sitemap listing all different location-specific pages for them to be indexed correctly by search engines. By paying attention to these details and crafting content tailored strictly to each location, you can ensure maximum visibility and success from SEO across multiple locations.


3 Create Localized Content for Each Location
To maximize SEO potential, creating tailored content for each location is key to staying ahead of the competition. By crafting unique and engaging material catered to a particular area, businesses can ensure their presence in multiple locations remains strong.


4 Sign Up for Google My Business
Signing up for Google My Business (GMB) is a great way to improve your search engine optimization (SEO) for multiple locations. With GMB, you can register separate accounts for your locations, to easily manage and optimize listings across multiple cities and regions.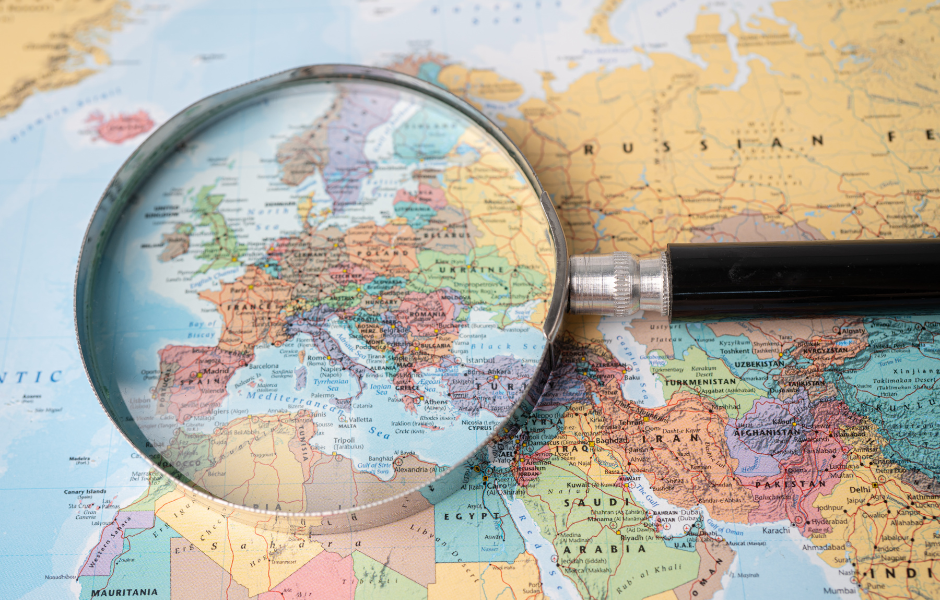 A GMB account will help customers find your business more quickly and easily and provide valuable insights into how customers discover and engage with your business online. When creating a GMB listing, it is necessary to fill out as much of the profile information as possible, including contact information, hours of operation, website links, product photos, and videos. Additionally, take advantage of all the features available in GMB such as reviews, messaging capabilities, and location-specific content like menus or services offered at each location. All this helps ensure that customers have access to comprehensive information about any distinct branch before deciding whether or not to visit or make a purchase. 
Optimizing each local listing with keywords relevant to the area and provided services is also crucial for SEO purposes. In addition to optimizing local listings, it is vital to link them together so they can be indexed together on search engines such as Google. That helps create more visibility and credibility in search results while increasing traffic across all locations. 
Creating an effective SEO strategy for multiple locations can be challenging, but having an active presence on GMB makes it easier since it allows you to track performance across different areas and make improvements wherever necessary. By leveraging GMB's tools combined with keyword-rich content tailored specifically for each location, businesses can maximize their online presence while reaching more potential customers than ever before!


5 Showcase Reviews
If you have multiple locations for your business, SEO becomes even more necessary. With the right strategies, you can ensure that each location has visibility in its respective area and quickly become a go-to destination for customers searching for the services or products you offer. Here are some tips to help you optimize your SEO for multiple locations:

Establish Pages For Each Location
The most effective way to show up in local searches is to create separate А pages for each location on your website and other web pages, such as Google My Business. On these pages, make sure to include information about the location: address and contact information, descriptions of services and products available at that location, photos of the facility and staff members, customer reviews (which we will discuss in detail below), and anything else that is relevant to that particular store or office. 
Include Location Keywords In Your Content
Make sure each page includes keywords related to its geographical location. That could include city names, neighborhoods, zip codes, typical landmarks near the store or office space, etc. Use this opportunity to get creative with keyword phrases related to the services or products offered at this particular branch of your business - customers may use terms different from what they would typically use when referring to a generic department of your company (for example: "Lawyers In San Francisco" vs "Lawyers Near Me"). 
Showcase Reviews
One of the most influential pieces of content included on location-specific webpages should be reviewed by previous customers who have visited those locations specifically - nothing provides potential customers with peace of mind like reading positive experiences from past clients! Plus, Google loves rich content, so having a high volume of reviews can further improve your ranking on local searches. Additionally, incorporate social proof by highlighting how many reviews have been left on sites like Google Maps or Yelp – make it clear how much people trust and rely on your business by showing off all those 5-star ratings!
 
6 Create Local Business Listings for Each Location


Create a business profile on the major search engines (Google, Yahoo, Bing)


Ensure all profiles are up to date with contact information and hours of operation


Optimize each local listing by adding images and descriptive text about services offered


Use SEO keywords in the profile descriptions to ensure maximum visibility for each location


Set up social media accounts for each location, including Facebook, Twitter, and Instagram 


Monitor customer reviews across multiple sites and respond promptly when necessary 


Utilize location targeting tools on digital ads to increase reach in specific areas



7 Build Backlinks for Each Location
For businesses with multiple locations, SEO (Search Engine Optimization) is an essential tool for growing their customer base and increasing their visibility. By optimizing each location page and building backlinks to those pages, businesses can ensure they are reaching the widest audience and gaining traction across multiple geographic areas. 
Backlinks are a key factor in SEO and are considered one of the most important ranking signals for relevant search engine results. They help to show a website's relevance, authority, and trustworthiness concerning its content. These links are created when other websites link to your website or pages. That means that if other sites link to your website, it shows the search engines that you have quality content on the referenced topic. Additionally, these links drive more traffic to your site as people click on them from other sites. 
When focusing on SEO for multiple locations, there are several different tactics that businesses should consider using when building backlinks. One of the most effective ways is through local directories or business listings specific to each location. For example, Yelp! Is an online guide specifically designed for local businesses with multiple locations? When creating a profile on Yelp! be sure to include detailed information about each location such as an address, hours of operation, contact information, etc., as this will increase visibility when customers search locally within their area or city. Additionally, adding photos and reviews of each location will help further boost visibility in local searches and give potential customers more information about your business before they decide to visit your store/location in person. 
Building backlinks can also be done by submitting press releases about events taking place at each location and offering special discounts at certain locations during particular times of year or holidays. That helps draw attention from locals and anyone searching online who may be interested in utilizing these promotions. Another great way is through blog posting; writing informative articles related to the services offered at each location helps build credibility while also giving Google something new and fresh to index every time you post a blog entry related to a specific service or product offered at a particular location.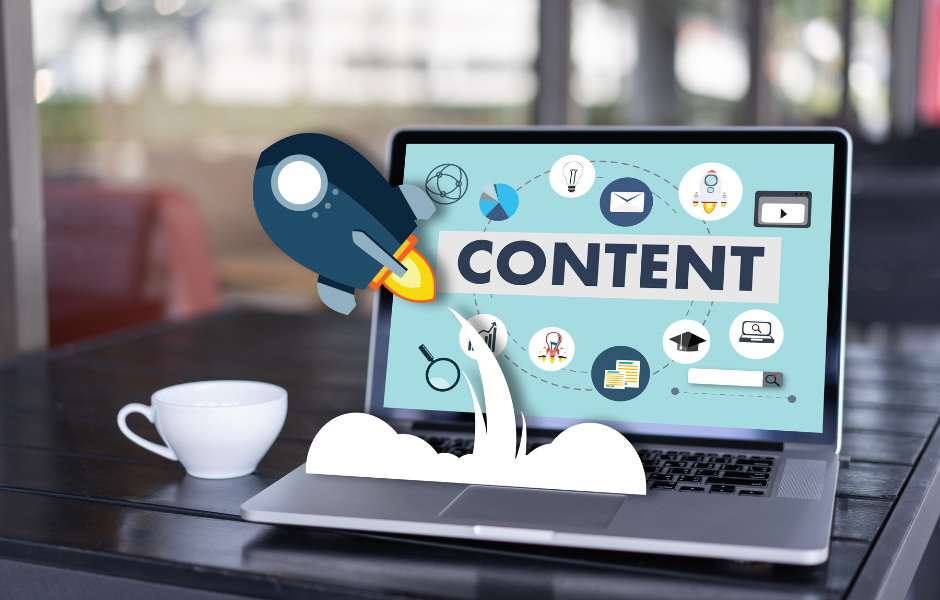 Finally, another way for businesses with multiple locations to build backlinks is by connecting with influencers in the local community who may be interested in raising awareness about your business and its services through their channels – such as blogs and social media accounts – while providing a link back to your site and or one of its specific page locations. This type of marketing helps create relationships between customers and businesses while potentially increasing the number of people visiting your stores or branches across different geographic regions thanks to increased awareness from influencers talking about them online. 
In conclusion, developing SEO strategies for multiple locations can significantly improve overall visibility, which leads directly to increased engagement with potential customers who may have otherwise never known about what you offer nor been interested enough in visiting any one store or branch specifically had it not been for increased exposure via SEO efforts based around multiple locations. With careful planning and execution around backlink building strategies tailored towards individual stores or branches, even small businesses can compete on a global scale against big box companies by becoming highly visible across many different areas all at once due to their localized approach when it comes utilizing SEO practices aimed towards multiple storefronts.


8 Avoid duplicate content
To maximize SEO performance, businesses with multiple locations must ensure their content is unique and distinct for each location. Otherwise, search engines may penalize the business by concealing them in search engine rankings.


Conclusion
With these strategies, you can target multiple locations with effective SEO practices and create an impactful online presence that will lead to successful product sales. We hope this article will help you understand how cognitive neuroscience plays a role in pushing customer engagement and conversions - now it is time to put these insights into action!