08 Mar
Google Advertising Search - Be first, be visible on Google!
Try First!

Google Search Advertising allows you to attract new customers and reach the right audience at the right time locally, nationally, or globally. Webugol advertising specialists will help you to get a return on your investment through daily campaign management, bidding strategy optimization, negative keywords cleaning and website changes.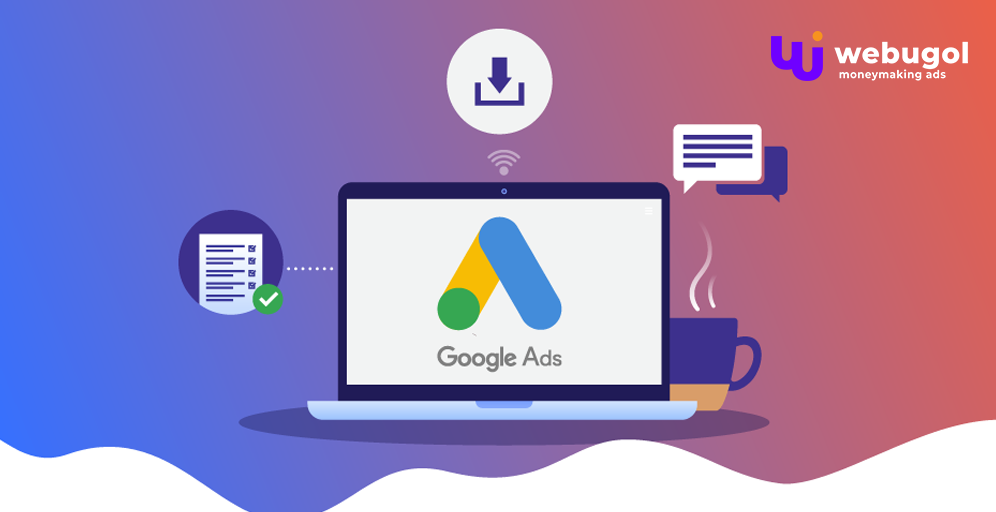 Google advertising search solution allows you to buy keywords in the search engine №1 in the world.
By Adapting to any budget, we optimize your campaign so that you have the most visits to your website and your ads are visible to everyone.
Google Advertising Search – Best platform to boost your visibility!
For your advertising campaign, we suggest you do so in two popular search - Google.
To attract new customers or encourage returning visitors, google search advertising can be a great solution. With accurate keyword targeting and accurate measurement of results, we optimize your budget while attracting the right audience.
Why Google search advertising management is important:
• You get the most powerful ads for your company that will allow you to effectively compete on the markets with 20+ competitors;
• We optimize your ads daily to make sure all competitors will soon rest behind your company;
• We adjust your bidding to pay only for the visitors are more probably buy your products or services;
• We clear all bad search terms of potential clients so your ads will never appear if somebody will search something irrelevant through Google.
How do we work?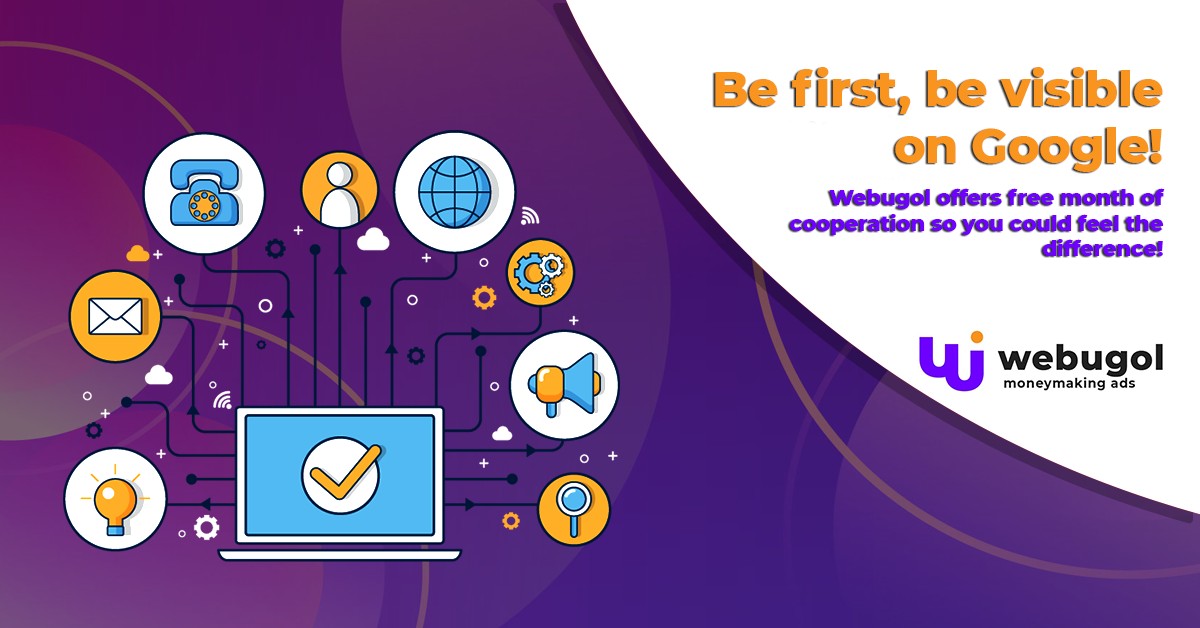 Strategy and innovations
Before starting any google advertising in search, our team sets up a communication strategy based on your campaign budget. We'll determine a list of relevant keywords according to your business, and then set a budget for your keywords. Additionally we will calculate ROAS (return of your ads spent) before starting any activities.
We will continuously change your bidding, adjust the cost of each keyword and boost your click-through rate to get the biggest number of traffic within your budget.
Building top-rated campaigns
We in Webugol are using our 10 years experience to create you only the top-rated campaigns. Here are the key advantages of our campaigns:
• Combination of different ad types to get higher CTR and lower cost;
• Following the secret rules of Google search advertising extension to make your ads the biggest on the screen and the most powerful;
• Manual sort of keywords to eliminate all informational and non-conversional request from Google Search;
• Creating IBAG (intent-base ad groups) for faster advertising boost, real analytics and increasing profitability;
• Balancing different bidding strategies to maximize the results from the first day of advertising;
• Continuous testing of ads hypothesis to make sure you are getting max from your ads;
• Website conversion rate control to increase the effectiveness of Google advertising search;
• Manual configuration and management of specific conversion elements.
Remarketing settings
Yes, remarketing is very important because it allows you to show your ads to potential customers who have visited your website and had interest for your product or service by using website cookies.
We are boosting Google Search Advertising with both display banners and YouTube retargeting. Additionally our social media team can help you with the cheap (2-4 $ a day) Facebook and Instagram retargeting to increase your brand awareness and boost sales.
This allows you to send personalized messages to interested people with the smallest budget possible!
Daily Monitoring and Optimizing Your Campaign
Once your Google Search campaign is up and running, we control the results to make corrections, fixes, monitor keyword prices to prevent malicious clicks. You'll have access to your advertising account and will see the results of your campaign in real-time.
Monthly reports and meetings
You will get our support on every stage of cooperation. Every month you will get the monthly report providing the following information:
1. Budget of your Google search advertising;
2. Budgets, CPC (cost per click), CTR (click-through rate);
3. Number of conversions;
4. Number of phone calls received with the details (time, duration, campaign and even keyword searched);
5. The plan for the next month of Google search advertising optimization.
We organize the monthly meeting to discuss the results and adjust our Google advertising to your business goals and needs!
For sellers in the Google Shopping online store
To make it easier to find buyers, we are able publish your products in Google Shopping campaigns so that your products appear directly with the price in the search engine.
Whether on a computer, mobile or tablet PC, resell your products with interest to your future customers.
Digital project? We are listening to you!
Be first, be visible on Google! Webugol offers free month of cooperation so you could feel the difference!
We are at your disposal to understand your project, advise you and provide you with an estimate!