05 Sep
What skills should have a digital marketing specialist?
1. Introduction
1.1 A quick overview of the importance of digital marketing in today's business climate
One of the most significant values in today's corporate environment is digital marketing. Companies are gradually transferring their attention from traditional marketing strategies to online platforms as the digital era dawns.
Worldwide reach: Companies may reach a worldwide audience with digital marketing, transcending regional boundaries. Any business, from startups to multinational businesses, may have an online presence and communicate with clients all over the world.
Cost-effectiveness: Digital marketing is far less expensive than traditional marketing channels like print media and television. As a result, organizations may reach and engage a wider audience at a reduced cost, resulting in a greater return on investment.
Real-time analytics: With real-time feedback, you can adjust and enhance your marketing activities fast, enhancing their efficacy.
Targeted marketing: Companies may design tailored marketing efforts that directly respond to consumer demands and preferences using customer data and analytics, increasing engagement and conversion.
Consumer engagement has increased. Digital platforms allow for two-way communication between businesses and their consumers, resulting in more effective engagements.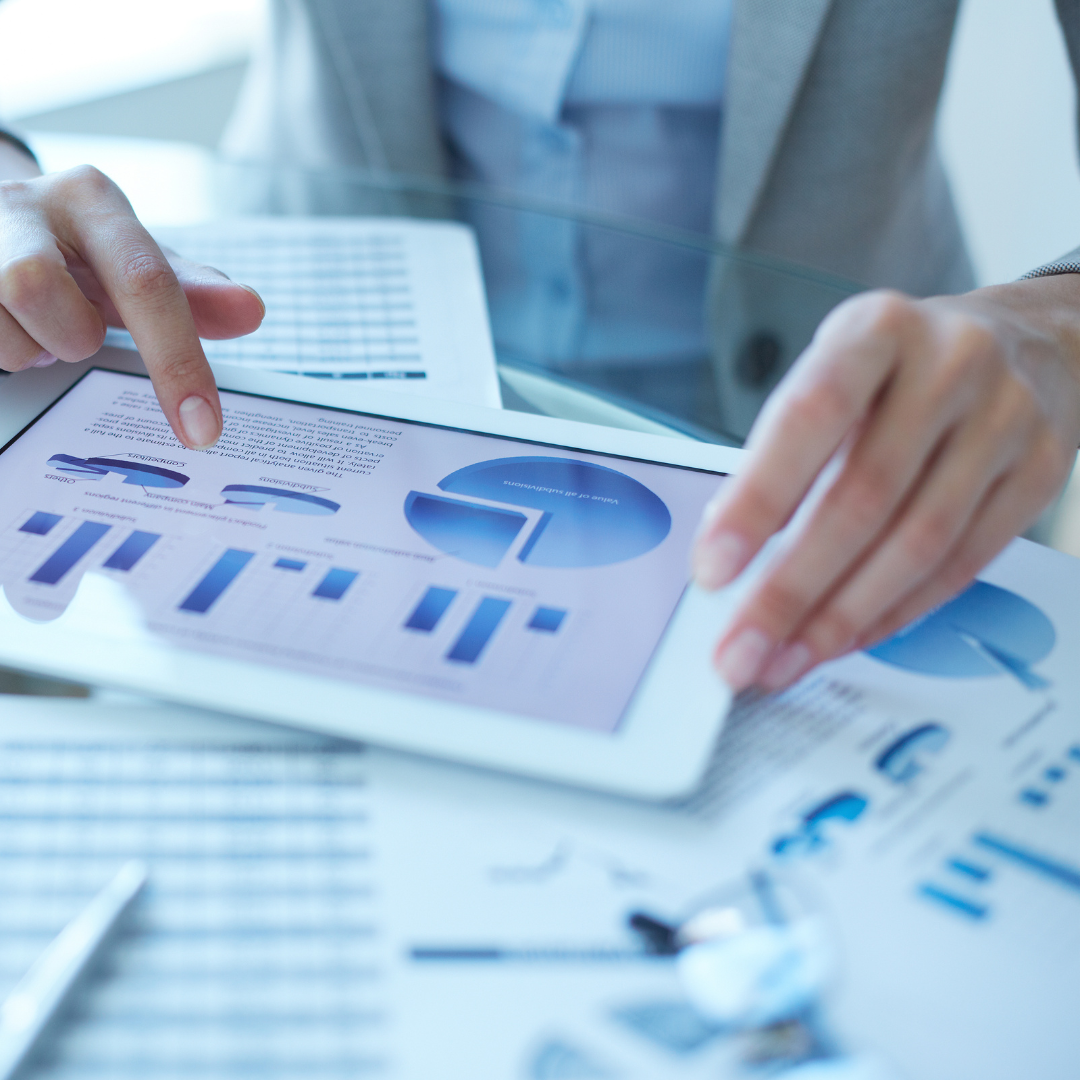 1.2 Define the function of a digital marketing professional.
As previously said, digital marketing is an ever-changing industry, with new possibilities and difficulties arising daily. It is critical to have an expert digital marketer lead your team.
In this essay, we will discuss the abilities that a digital marketing expert should possess.
To begin with, such an expert is well-versed in a wide range of digital advertising and marketing strategies. A marketing professional understands how to create targeted campaigns utilizing cutting-edge strategies and technology. Knows how to develop content for your target demographic and optimize campaigns for maximum reach.
Second, a digital marketing specialist may provide valuable insights into data pertaining to your activities. Using his grasp of analytics, he will be able to examine the strengths and weaknesses of your present plans, providing information you can utilize to adapt and adjust as required.
Third, a digital marketer is knowledgeable with today's digital communication platforms, including email, social media, search engine optimization (SEO), display advertising, sponsored search, and others. It will ensure that your brand message is heard across numerous media, reaching new audiences, and maintaining existing customers.
Finally, a competent digital marketing specialist may be useful when budgeting for campaigns and projects. This specialist understands the significance of making the most of your investment by obtaining maximum ROAS.
2. The importance of essential technical abilities and their mastery
2.1 Understanding of SEO and SEM
SEO and SEM are two critical components of any successful digital marketing strategy. Both seek to improve their visibility in search engine results, but in different ways and with different outcomes.
SEO is all about driving organic traffic and establishing trust.
The method of raising a website's ranking in organic (free) search results is known as SEO. This is achieved through a variety of methods, including keyword optimization, content creation, and backlinks. SEO's primary goal is to attract high-quality traffic to your website.
SEM is all about visibility and getting results quickly.
SEM, on the other hand, is the sponsored promotion of your website, most notably pay-per-click (PPC) advertising. Businesses use SEM to bid on keywords, and their adverts appear when those phrases are put into search results.
Following that, we will go through the importance of each component of a digital marketing strategy.
| | |
| --- | --- |
| SEO | SEM |
| SEO, as opposed to paid advertising, targets consumers who are actively searching for your products or services online, which typically results in cost savings. | SEM provides quick search engine visibility, as opposed to SEO, which might take months to boost traditional results. |
| Users frequently perceive websites that rank higher in traditional search results as more reputable and trustworthy. | SEM allows businesses to target their advertisements to specific audiences based on demographics, geography, and even time of day. |
| While search engine optimization takes time to create results, the benefits may be long-lasting, offering a consistent supply of visitors and leads. | SEM allows businesses to track every ad, click, and conversion, allowing them to assess the performance of their campaigns and alter them as needed. |
Although SEO and SEM are distinct, they complement one another in a comprehensive digital marketing strategy. Combining these strategies may increase your online exposure and website traffic, leading to increased conversions and sales.
2.2. Explain Customer Relationship Management (CRM) and how it applies to digital marketing
CRM is a business approach for managing a company's interactions and connections with both present and future consumers. Using technology to automate, optimize, and coordinate sales, marketing, customer service, and technical support is what this implies.
CRM is important in digital marketing in the following ways.
CRM systems provide valuable information about consumer behavior and preferences, enabling targeted marketing. Using this data, digital marketers may create tailored marketing campaigns that appeal to individual customers, increasing engagement and conversion.
Customer retention is critical. CRM tracks customer interactions to identify loyal customers and those at danger of churn. This allows organizations to develop targeted client retention strategies such as special offers or loyalty programs.
CRM systems can analyze sales data trends and patterns to help predict future sales and affect marketing strategy.
CRM ensures that all client interactions are tracked and documented, guaranteeing consistent and effective communication across all corporate divisions. This ensures that clients enjoy a consistent and pleasant experience at all points of contact.
CRM solutions provide detailed reporting and analytics, allowing firms to measure the effectiveness of their digital marketing efforts. In order to optimize their approach, they may track metrics like as click-through rates, conversion rates, and client acquisition costs.
As a result, CRM has evolved into a powerful digital marketing tool that allows organizations to better understand their customers, adjust their marketing operations, and improve the overall customer experience.
2.3. How effective content marketing may attract and retain a certain audience
Content marketing is an effective approach for attracting and retaining a certain audience. Its primary purpose is to develop and curate relevant and meaningful content that interacts with your target audience and results in long-term relationships.
This is done through content marketing:
Build credibility: High-quality, useful content may help your company establish itself as an expert in your industry, creating trust among your target audience. Customers who trust your brand are more inclined to stick with you and make more purchases.
Increase organic visits: Well-written content may improve your search engine rankings, resulting in more organic visits. The more helpful your content, the more likely your audience will discover you through online searches.
A effective marketing strategy: Content marketing is less expensive than traditional marketing strategies, making it a viable approach for even small businesses.
An excellent inbound marketing channel: Content marketing is an inbound marketing strategy that pushes customers to your organization rather than you reaching out to them. Choose the best media for disseminating your content to an audience that is really interested in what you have to offer.
Tailored client experience: By knowing your target audience's needs and interests, you can provide tailored content that appeals to them. Personalization has the potential to boost engagement and conversion rates.
2.4. The significance of developing appealing email content and being familiar with email automation technology
Good email marketing requires the creation of compelling email content as well as familiarity with email automation technologies.
Email content that is interesting is essential for a variety of reasons, including.
Engagement: Well-written information engages the reader, keeping them interested and improving the possibility that the targeted action will be taken.
Deliver value: By delivering information, discounts, or entertainment, your emails should bring value to the recipient's life. This encourages readers to read your subsequent emails.
Consistent, high-quality material contributes in the establishment and maintenance of brand awareness, putting your firm at the top of the recipient's mind when the time comes to make a purchase.
Personalization: Personalized content has the potential to significantly increase open and click-through rates. It makes the recipient feel important and understood.
For the reasons listed below, appealing email content is just as important as email automation tools.
Efficiency: By sending welcome emails, follow-ups, or promotional messages, automation technology may save you time and effort.
These solutions ensure that emails are sent on a consistent basis, which is essential for maintaining engagement and brand awareness.
Segmentation: Most email automation solutions provide segmentation, which allows you to send personalized emails based on demographics or prior behavior.
Analytics: Email automation tools with analytics features enable you to track statistics such as open rates, click-through rates, and conversions. This data can help you enhance your email marketing strategy.
As an extra bonus, we provide the following email automation options for your business.
Mailchimp;
HubSpot Email Marketing;
ActiveCampaign;
Sendinblue;
GetResponse.
2.5 Knowledge of and interpretation of key performance indicators (KPIs)
Important Performance Indicators (KPIs) are numerical figures that show how successfully a company meets key business objectives. Understanding key performance indicators (KPIs) is crucial for tracking progress toward goals, making informed decisions, and driving change.
Here's a crash course on understanding and interpreting KPIs:
Understand the function of each KPI: Each KPI serves a specific purpose and is linked to a certain business goal. A sales team, for example, would measure a key performance indicator (KPI) related to the number of completed transactions, whereas a marketing team might examine website traffic.
Understand the Formula: Key performance indicators (KPIs) are usually generated using complex formulas. Understanding how each KPI is calculated may shed light on what the figures genuinely represent.
Identify Trends: Examine KPI data over time to identify trends. This may assist you in determining if performance is improving, decreasing, or remaining steady.
Compare your KPIs to industry standards or competitors: Comparing your KPIs to industry norms or competitors may provide context and help you understand where your firm stands.
Make Use of Visuals: Graphs and charts can assist you in analyzing KPI data. They may draw attention to trends and make data more digestible.
Consider external factors: Keep in mind external factors like as market conditions and economic trends that may have an impact on KPIs.
3. Conclusion
Finally, while technical abilities are important, soft skills such as communication, empathy, and adaptability should not be overlooked. These soft skills are just as important, if not more, in the realm of digital marketing.
Effective communication is required for discussing marketing strategies and ideas within a team, as well as when advertising products or services to clients. A marketing professional with strong communication skills can clearly articulate their points of view and ideas, resulting in more productive relationships and successful campaigns.
Understanding the client's desires and motivations necessitates empathy. It helps marketers to create more intriguing and relevant content, stimulate meaningful dialogues, and strengthen consumer relationships.
In today's ever-changing digital environment, adaptability is critical. Marketing trends and technology are always changing, and a successful marketing expert must be able to adapt to these changes, acquire new tools and methods, and adjust their approach as needed.
While technical skills are required for the implementation of strong digital marketing strategies, soft skills such as communication, empathy, and adaptability serve as the glue that ties everything together and drives a company's success.