12 Apr
Benefits of Email Marketing: Forget Your Prejudice!
It is still one of the most successful techniques, especially when compared to other types of advertising such as affiliate programs, banner advertisements, search engine optimization, and advertising on social media.
If you run a small business, you may discover that raising your sales and expanding your customer base via the use of email marketing is advantageous to your company. If you are considering making a move into this area, you may be wondering why you should bother engaging in email marketing. This is a perfectly reasonable question.



This paper will concentrate on the most significant benefits of email marketing that may be gained from employing email marketing. By doing so, you will have an easier time assessing whether email marketing is the most successful technique for creating a relationship with the individuals who are most likely to become your clients. This is because you will have more data at your disposal.
Before we get started, I want to reassure you that the benefits of using email marketing far outweigh any potential disadvantages that may crop up in the future.
Let's not waste any more time and get down to work right now.
Benefits of email marketing
1. Minimal investment with a tremendous return
Mailchimp and Klaviyo are two examples of email marketing sending platforms that streamline the creation and distribution of email campaigns. You may avoid spending a lot on costly infrastructure by using an efficient email distribution service. Although emailing your audience is cheap if you don't have thousands of subscribers, this distribution method is cheap overall. Moreover, there are several cutting-edge options available in email marketing software.
For instance, you may easily send targeted emails to visitors depending on their actions. In turn, this boosts participation and, eventually, sales. Compared to other online marketing levers, the ROI for email marketing is significantly greater. With these benefits of email marketing, it's no surprise that 83% of B2B marketing managers employ newsletters alongside content marketing strategies.


2. The second benefit of email marketing: simplicity
By investing in Mailchimp or another tool, you can design email marketing campaigns with just a few clicks.
This is done in three steps:
Design your email template directly in the email editor integrated into your platform. In addition, there is no need for knowledge of HTML; a good editor has a real-time preview tool for your email.
Choose the group of contacts to whom you want to send your message.
Press "send".
The segmentation of the email addresses of your subscribers as well as the personalization of the content of your emails are also very easy to set up.
In this way, you target specific customers with a personalized and therefore more impactful message.


3. "Surgical" targeting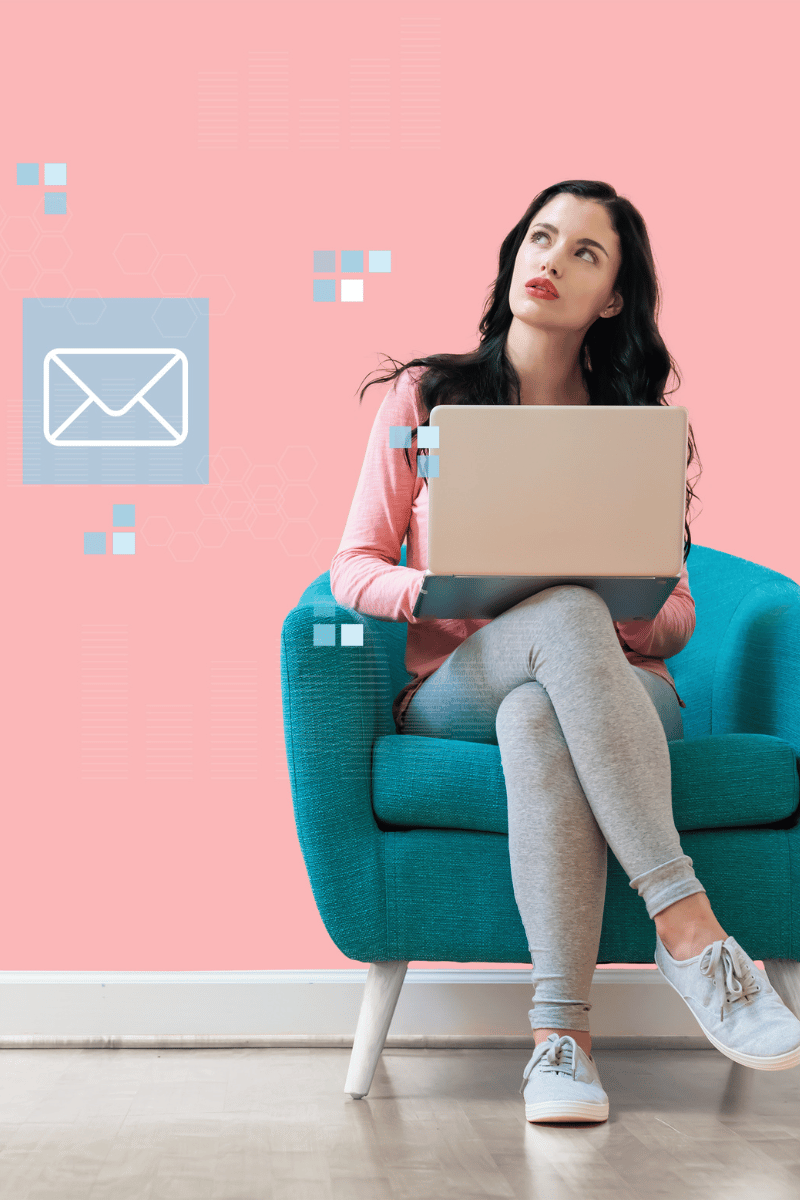 Do you want to offer a 25% discount on pizza orders to men aged 18-35 in the Grenoble area?
Easy with Mailchimp!
Obviously, you must collect the data required to carry out customer segmentation ahead of time.  
Other good ideas:
Relaunch your subscribers who have not opened your first email 48 hours after sending it. One click and go! Contact your customers who have dropped products in their basket on your e-commerce website to encourage them to complete the sale. Does this sound magical to you?
Not really: just a good tool and a bit of practice.
In addition, this type of follow-up email is very easily automated!
Then, to properly "educate" your potential clients, design a series of emails giving them the right information at the right time. If they find your emails relevant, these leads will eventually contact you one way or another—this is one of the best benefits of email marketing.
 
4. Send personalized messages
Email marketing is a fantastic tool for adding a personal touch.
With Mailchimp or another tool, you can personalize your email campaigns in many ways, and of course at no additional cost. In one click, you add to your email:
The customer's name,
His city,
Order history...
With this kind of personalization, your customers feel valued, even if in reality everyone on your email list is getting a little different message.
 
5. Immediate delivery
If you want to reach your entire customer base or just a segment with a personalized message in the next 5 minutes, email marketing is the most reliable way to do it.
In addition, unlike publications on social networks, you have complete control over the distribution of your message. SMS campaigns are also a quick way to deliver a message, but texting can get very expensive. Immediacy is undoubtedly one of the benefits of email marketing.
 
6. A quick pace of reaction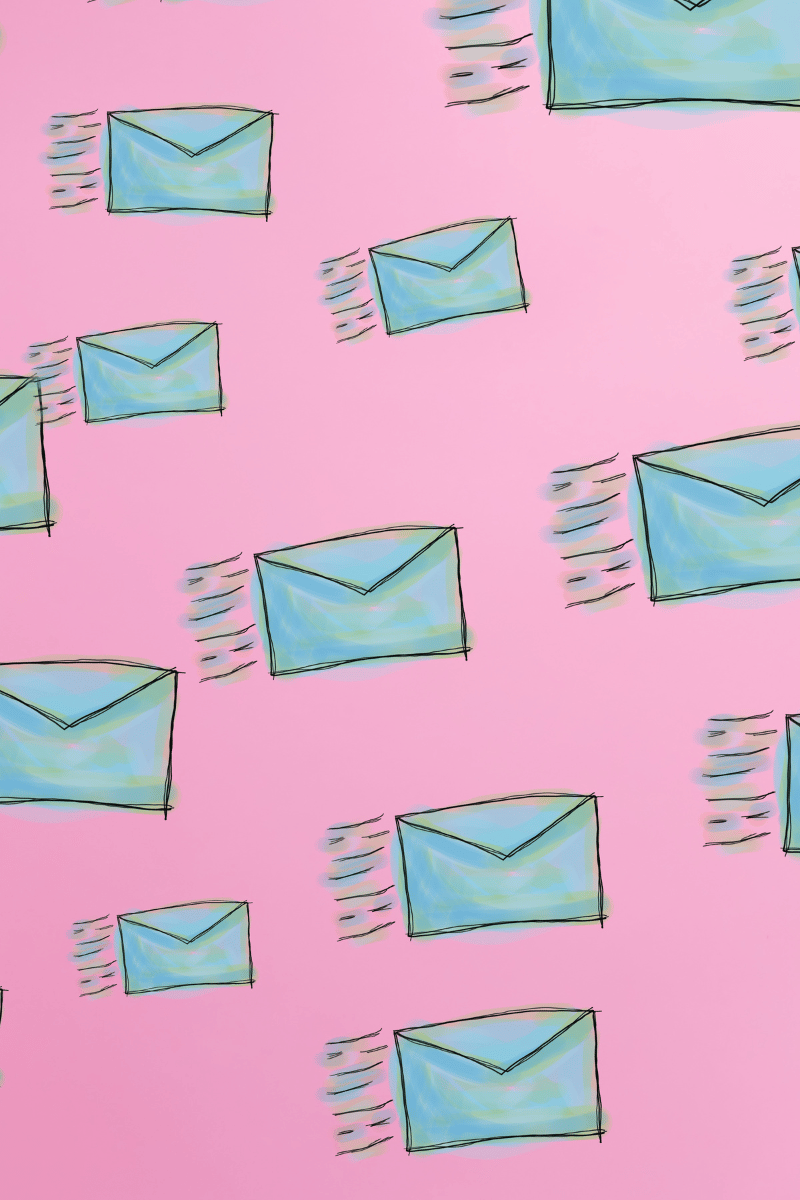 Many companies send their email marketing campaigns from a "no_reply@website.com" address.
Bad idea: you do not encourage your customers to contact you.
This is a solution if you have millions of subscribers.
On the other hand, for a base with few subscribers, email marketing is also a way to encourage your customers to get in touch with you. So, let your customers answer you to collect their comments and their questions... Thus, you initiate a discussion, which can then lead to a sale.
Small tip: by putting your name next to the sending email address, your email is immediately more personal, and you will therefore see an increase in the return rate from your readers. By leaving the door open to dialogue, the benefits of email marketing are also a way to communicate quickly and effectively with your subscribers.
 
7. Measurable follow-up
When it comes to Internet marketing, calculating the Return on Investment (ROI) may be very challenging. In fact, it is essential to understand how your clientele was previously familiar with you. There is no question that there are methods available to track your visitors.
Email marketing, on the other hand, is the only method that allows you to collect information about the interests of your subscribers and easily evaluate the return on investment of a campaign.
You have access to the following indicators in order to evaluate the performance of your email marketing campaigns: the number of emails that were received in the inbox, the number of people who opened those emails (this is referred to by industry professionals as the open rate), the link that was clicked on by those individuals, and even the income that was generated by those individuals—this is one of the benefits of email marketing.
Also, you have access to data that is more technical in nature, such as the type of email client that is being used and the demographics of your consumers.
With all of these indications at your disposal, you will be able to review, test, and improve your upcoming email marketing campaigns to enhance consumer engagement and, as a result, your revenue.
 
8. It's easy to forward an email
I was wondering whether you have heard of viral email marketing before. If not, it's a tactic that entails writing emails that people will quickly forward to many others.
Famous companies like Virgin Atlantic and Google employ this kind of advertising because it works. By encouraging members to forward compelling offers to their social networks, you can rapidly expand awareness of both your company and your offer.
I'll tell you what, though. Customers have more faith in recommendations made by people they know and like. In a short amount of time, brand recognition may be increased through viral emails.
 
9. The format of an email can take numerous forms
You may use email for a variety of marketing purposes. Depending on where a potential customer is in the purchase process, you may tailor various emails to them.
You can quickly adjust your approach and qualify leads without wasting money thanks to the many types of emails available. 
Connect with prospects at the point in the sales funnel where they are most receptive to receiving emails such as welcome, thank you, newsletter, offer, and lead-nurturing emails. To get the most out of your campaign, it is important to increase your open, engagement, and conversion rates.
 
Conclusion: benefits of email marketing 
Email marketing is one of the most successful marketing tactics now available to businesses of all sizes. It helps you target clients you already know who are interested in what your company has to offer, and it doesn't cost you too much money. On this page, we have explored the several benefits of email marketing, as well as how to launch a campaign using email marketing. 
Webugol provides its clients with access to a team of marketing experts that can assist them in developing and implementing more efficient email marketing strategies for their companies. Help getting started can be requested by calling +1 647 490 6933 or getting in touch with us through our website.