13 May
Google Ads (Adwords) marketing
What is Google Ads (Adwords) marketing?
Today, it is not enough to have a business physically accessible, the presence of the Internet is playing an increasingly important role. Someone who is currently unavailable on the Internet does not even seem to exist. Instead, users can choose from a variety of results, and search engines provide them with a significant number of relevant results.
We know that most users view only the first page on Google search, and choose from maximum 20 results on them. Therefore, it becomes clear that every business strives to be in a visible places.
Having a good website made with the latest trends is no longer enough. Even the best website will not receive a favorable ranking if it does not meet Google's expectations, does not consider relevant to the topic, does not reflect it in the search results, and therefore users do not see it.
The most important task of your website is to attract visitors, who can then become valuable customers. The obvious idea is advertising. However, without knowing the advertising technics that can be an expensive thing. Everyone is trying to find profitable solutions. So let's look at possible tools.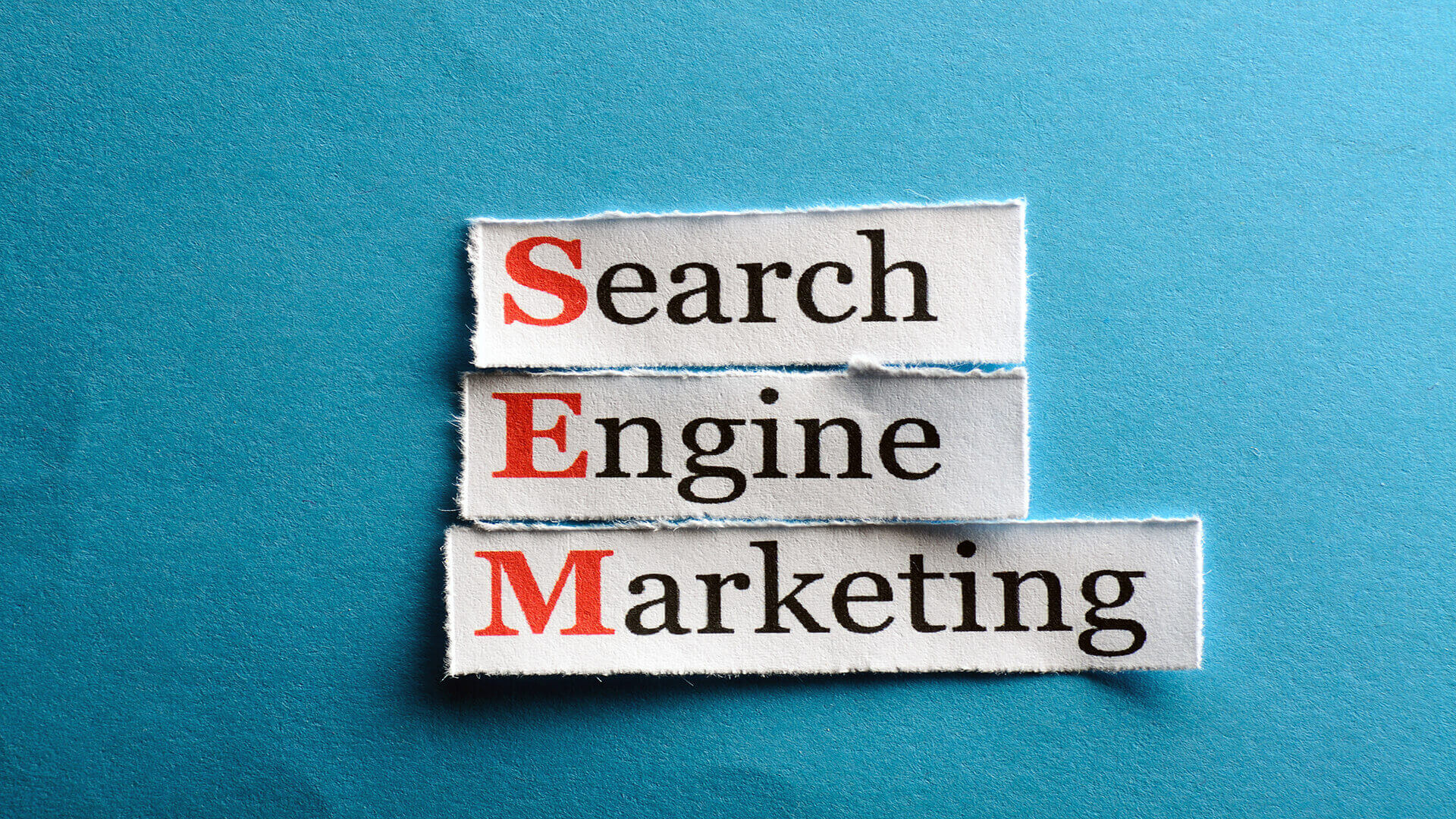 Search engine marketing tools
In general, search engine marketing is based on search engines on the Internet and has two main pillars: improving the visibility of the website or/and paying to advertise (with Google Ads). Each method has its advantages, so many companies use them all. If you still don't see it and are trying to use only one method, here is information to help you make a decision:
Applying SEO will take some time, but it is usually the most effective and gives the best return on investment.
With PPC, you can count on an instant return on investment, and it only requires as much investment as you intend to make.
Google Ads: A great solution for short-term campaigns
Google Ads search marketing is one of the best ways to get customers in the short term. Almost instantly attract visitors to your website. The big disadvantage is that if several competing companies with strong capital enter the market, then you may lose your leading position in the auction and lose customers. Knowing how to compeet on Google Ads without spending additional budgets is an art. Daily changes and optimizations is the key to get the best positions with the cheapest price on Google Ads, the cost-effective solution.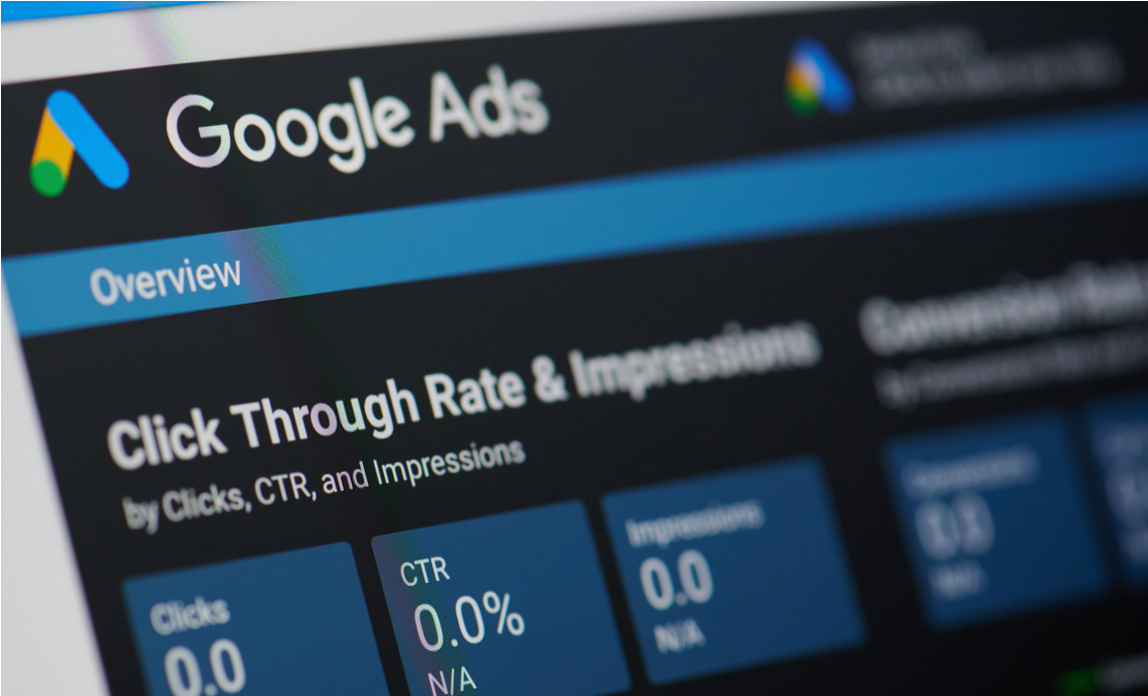 How does Google Ads work?
The ads we publish appear on the Google Network, which brings together millions of websites, videos, and apps. Google Ads Pay Per Click (PPC) is one of the most important components of Google search marketing. It is located at the bottom and top of the list of results.
Ads in the search campaign appear in the list of Google search results and on partner sites where the Google search engine is embedded. These ads show when users of the Google search engine search for terms that match the keywords you enter.
Search campaigns
Traditional search campaigns are aimed at those who are in the active search phase. Thus, we cover users who are looking for a product or services that are on your website. To learn how search advertising works, you first need to refine key elements such as keywords, placements, ad rankings, bids, and quality score.
How do keywords trigger our ads?
Keywords are words or phrases that we choose to display our ad on the Internet or other websites. For example, if our company is delivering fresh flowers, we may use "home delivery of fresh flowers" as a keyword. When someone searches for "home delivery of fresh flowers" or something similar, our ad may appear next to a search query.
You may want to try entering specific keywords instead of general ones. For example, not just "flower", but "delivery of fresh flowers home". This allows us to more accurately reach the people who are most interested in our services and products.
Choosing the right keyword is very similar to finding a match. We need to first realize what we can offer, and then identify qualities that may interest our potential clients. Additionally we must not forget that:
you need to delete most information requests from your keywords;
you need to collect the maximum semantic core available to pay cheaper for the clicks;
you must choose the right match type of the keywords (broad, phrase or exact);
you need to consider negatives for your existing keywords list to avoid bad requests in the future.
Creating groups
We recommend to use intent-based ad groups (IBAG) instead of single-keyword ad groups (SKAG) for your advertising. You need to sort your keywords by intent of each group to make sure that the customers that are searching with this keywords have the similar intent.
Dynamic search ads
Dynamic search ads can be a successful addition to traditional text ad search campaigns. Especially recommended for well-structured websites and web stores with a wide range of products. Its work is automated, which saves a lot of time and helps the user to get relevant search results.
Google's crawler first scans your webpage and then uses the contents of your webpage to generate headlines instead of keywords. It also automatically generates the destination URL. It directs users to the landing page, usually within the specified website, where they can find relevant content.
Advantages of dynamic search advertising:
You can reach new search terms with ads so you don't miss relevant search queries.
Your ad may have an extremely long headline that will help you stand out from the competition.
Google Shopping Campaigns
Google Shopping is a highly effective and automated form of advertising for web stores.
This is a good idea for any e-commerce business. Google purchases stand out because others can see images of your product in Google's shopping feed.
According to some measurements, the conversion rate for Google Shopping ads is 30% higher than for traditional text ads. Many search queries automatically put them first in the results, which is better than with a standard text ad. Unlike traditional campaigns, Google Shopping works on Google's automatic algorithm. Therefore, it is also ideal for small businesses, where you can not only deal with hard advertising management, and is a great solution for large businesses, where it can be used to advertise up to tens of thousands of products.
Media network
The Google Display Network includes over 2 million websites and over 650,000 applications where our ads can appear. In addition to Google sites (such as YouTube, and Gmail), these sites include a wide range of websites: news portals, blogs, forums, video and movie sharing sites, online games, and mobile websites.
Why advertise well on the Display Network?
90% of Internet users worldwide are available on the Display Network. We can also reach users at different levels of the conversion funnel with our ads. The volume of coverage makes this type of advertising especially attractive. Using the Display Network is almost important to launch a product/brand.
You can choose where to show your ads. We can target gender, age, interests, site content, specific sites, or any combination of these. With remarketing targeting, we can also show Display Network ads to former visitors to our site.
Attract users with a variety of formats of ads. Show static image-rich media ads and rich media ads. With the introduction of adaptive ads, you no longer need to create banners to show your ads on the Display Network.
Remarketing campaign
You may have noticed that there are ads that you come across all the time, no matter what websites you visit. Not only do you see them once, but they are also almost everywhere. And advertise websites you've always visited before.
Also, these ads seem to be read in your mind. For example, if you have previously viewed a mobile company offer, you may come across a step-by-step ad for this package on other sites.
Video advertising
Video advertising allows you to show ads on YouTube. This can be an ideal advertising solution for creating a brand for those who have the appropriate video or financial resources to create it.
It may be limited to direct sales, but it requires very careful planning!
Advertising on YouTube can be extremely effective in building your business reputation if the quality of your video is perfect and your audience is set up properly.
In some cases, remarketing advertising can even be launched to sell a product. In this case, we will re-engage YouTube users who have visited our website or watched videos on our YouTube channel.
Collecting and re-appealing video viewers on your remarketing list is also great!
This technique has shown itself well in recent political campaigns. Advertising managers created video chains in which the user could see the next video when he was already on the remarketing list of his previous viewers. This avoids boredom for users and makes the full video-to-video message accessible to those who perceive it.
It is worth keeping a balance
In Google search marketing, Google Ads and regular results appear at the same time and become increasingly blurred. In addition, both SEO and advertising are based on choosing the right keywords.
Another important factor is that optimized websites can be advertised cheaper and more effectively with Google Ads: lower clickthrough rates and higher conversions.
Therefore, it is necessary to more or less evenly distribute marketing costs to attract customers between advertising and optimization.
Measure conversion!
It is very important to measure the effectiveness of all types of advertising! You need to configure tracking for every conversion element (phone calls, forms, chats, emails) to get the maximum data about your ads and be able to make the right business decisions.
Why rely on an agency to set up Google Ads?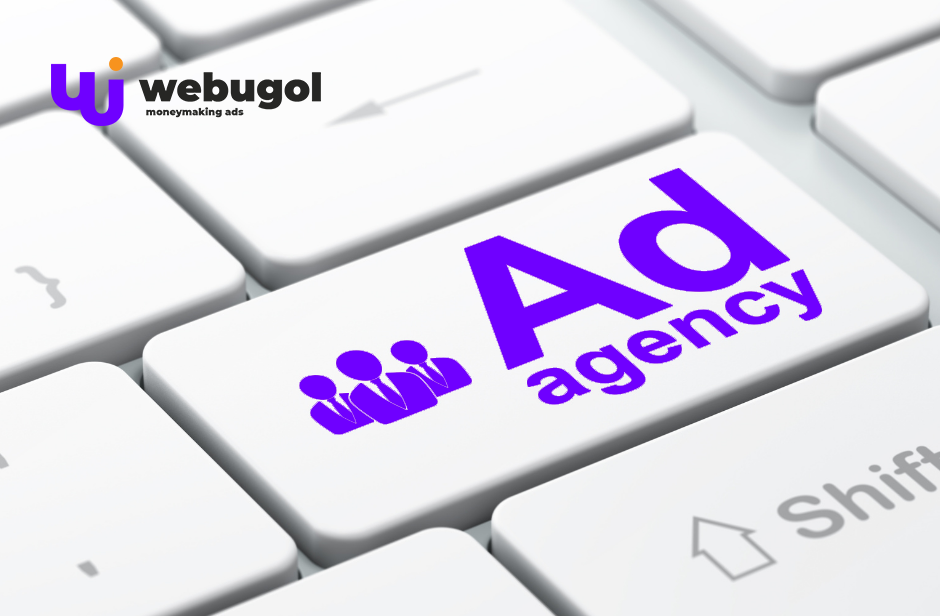 A lot of companies decide to start Google Ads campaigns themselves. In most cases that leads to huge budget losses. Here are some of Webugol benefits:
The right keywords/targeting: The specialist knows the right ways to find the most effective keywords to target your campaigns and discover new ones. Webugol has several tools for keyword research, not just the planning tool available from Google.
Analysis before starting: you can calculate your profit before investing in any advertising. Webugol offers free market analysis that will give you the exact cost per lead for your business.
Everyday optimizations: winning 0,2, 0,5% or 1% per day looks poor but if you will calculate a monthly or yearly win – you will be shocked. In most cases our daily optimizations give 200-300% growth for any type of business;
Diving into your business: we are analyzing clients behavior and adjusting ads to your business model so you could get the maximum revenue from you ads;
No waste of budget: The agency has the skills and professionalism to manage the campaign in the best way, even over a long period, constantly optimizing ads and keywords to make the most of your available budget and avoid wasting money. For most companies we are deleteing 500-2000 bad search terms a month!
Do you want to feel the difference from the first days of cooperation?
Contact us to get a free digital market analysis for your company!