28 Jan
What's the difference between Google Ads management companies?
What's the difference between Google Ads management companies?
Advertising is one of the foundations of any company's work. It is through advertising that you can tell about your brand, product, or service, attract new customers or create a good reputation. Properly configured Google advertising starts working from the first minute of launch. 
Everyone knows that Google is the world's top 1 search engine, which people turn to when searching for information, shopping, or trying to solve their problems. 
Contextual advertising in Google Ads is one of the tools that will speed up the process of getting into the top list of your website for Google. It is clear that for a person who has never set up Google Ads, self-setting of such advertising will be a very difficult task, that's why there are Google Ads management companies for this.
What are Google Ads management companies like and what is the difference between them?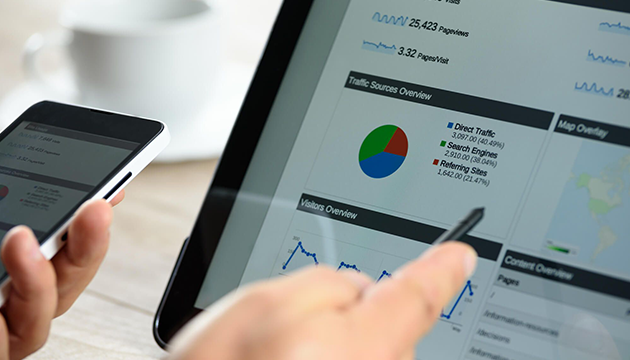 Google Ads Management Companies which only configure the launch of advertising. Specialists of such Google Ads companies at the stage of launching advertising develop a strategy for products or services that are promoted. If your business doesn't have an account and analytics, they help to create it. They collect and cluster the semantic core, create companies, ad groups, headlines, and ad texts. These companies set up analytics and goals, launch ads and pass everything on to the business owner. They charge a one-time fee for setting up and running an advertising campaign.
Google Ads management companies that launch and manage advertising. Specialists of such advertising management companies perform all the same as the previous ones but also conduct audits of advertising campaigns that are already working. They monitor bidding, research keywords, text ads, search queries, track conversions and analyze ROI. Such companies charge a monthly fee for the maintenance of your advertising account. Often such maintenance is not performed, or performed superficially, so you should regularly check their work. You can check it in the history of changes. Google's poorly managed advertising campaigns are extremely common and often lose more than 50% of their budget without results.
What does Webugol offer in Google Ads management?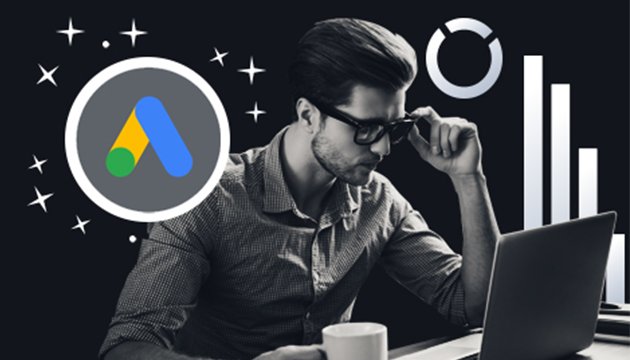 Google Ads Advertising Management of Webugol will make your business successful in paid search. In the beginning of cooperation, if you have an account, you give an access to the advertising account, if not, our specialists will create it. 
Then you should go through all the stages from start to finish:
Collect the semantic core and keywords. In order to increase your sales and return on investment, we will select keywords, form a semantic core, and analyze your business for the competition. As a result, you will receive a document with clear costs of advertising campaigns and expected results. And all this before the start of payment of any advertising costs. This is the basis of success for you. 
Next, we create ad campaigns, ad headlines, and ad text to achieve the highest level of clickability. We will develop effective paid search campaigns focused on achieving your target value for sales or potential customers, using powerful industry research tools.
Adjust your bidding options, target links, and extensions to match your business development strategy. By investing in Google Ads, you will help customers find your website, that buyers would not find using traditional (organic) search engine optimization techniques.
We will provide your company with our specialist, who will daily analyze and optimize your advertising campaigns for a month to achieve the best results. With Webugol, you pay only when you are satisfied with the result. If you suspend cooperation - you will not have any obligations.
Throughout the term of cooperation, we will analyze advertising campaigns and determine the most cost-effective approach to attracting customers. Our goal is to attract as many leads and sales as possible within your target budget.
We will provide you with a detailed monthly report on what has been done and a development plan for the next month.
Our Webugol team can attract visitors who are unfamiliar with your brand, remind former website visitors of what you can offer, and help grow your business by increasing sales or leads.
Our ultimate goal is to create a campaign with a high return on investment that will allow your company to spend money wisely and increase profits. For you to believe us and see the results, we provide the first month of PPC service free of charge until getting profitable results. We'll only review your account and ad campaigns manually and daily, which can be tracked in your change history. 
Through our cooperation, we are confident that we will find the key to the success of your business and bring you profit, we are sure of that. 
We are a partner of Google and an expert agency of Google Ads with specialists certified in all major areas:
Google Advertising Management.
Google Ads Management.
Google Video Ad Management
Google Analytics experts.
How is Webugol different from other companies that run or manage Google Ads?
Before we start working with the client, we make a commercial offer for your business with the expected forecasts for the advertising budget and results. We deeply analyze the market of your business, your competitors, describe in detail: the cost of a click, the frequency of calls, and the number of leads that will bring you advertising, and calculate the cost of advertising and the cost of that ice.
We audit the website and provide a list of changes to improve it for the user and fulfill all requirements for running ads. Well-designed landing pages attract the attention of visitors and direct them to the next steps, which are the key to a successful advertising campaign. Without high website conversion, you will never be able to achieve a high cost of advertising. Some of the items to consider include your images, title, calls to action (phones, buttons, and links). We'll help you create great landing pages, as well as test several versions to see which ones work best. 
We work side by side with all our clients, we make video calls and meetings every month and discuss the goals and results of our cooperation.
We provide daily analytics and optimization. All aspects of the account will be reviewed daily to determine which areas can be improved and ensure the smooth running of the campaign. Negative keywords and changes to your keywords are constantly improving your ad performance.
For you to believe us and see the results, we provide the first month of PPC service free of charge until getting profitable results.
How much does Google advertising cost?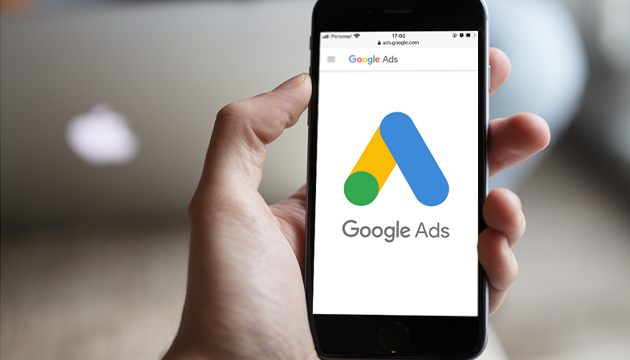 Google Ads is mostly based on a cost-per-click model when someone clicks on one of your ads and visits your website. Each keyword has a different cost-per-click, depending on how popular the keyword is and what other websites are willing to spend. 
Google Ads works on a bidding model, so if you're willing to pay more than anyone else, your ad will usually be higher than theirs. Because of this, the keywords that are most popular or most effective for a business to increase sales and leads are usually the most expensive per click.
We will work with you to determine the optimal budget based on your goals and competitive environment and to maximize your results within it. The budget can be increased or decreased depending on the effectiveness of the campaign, seasonal changes in demand, or many other factors. Nevertheless, you will always know what you are spending on, and you will always have complete control over your budget and understand the results.
Cooperation with Webugol
From the first day of our collaboration, our whole process is built around one thing: helping you achieve your business goals.
Our team will first find out what your goals are at the initial stage of discovery, and if we both decide that the partnership will be valuable, we will get to work.
You will be assigned a dedicated Google Ads expert to identify your goals and develop a strategy for achieving your goals effectively. 
We work hard to improve your keywords, ad text, budget, targeting, and all other aspects of Google Ads monthly.
Google's poorly managed advertising campaigns are extremely common, which means that these companies spend more than they need to achieve their goals. 
The main reasons for the failure of advertising campaigns:
No one is actively managing campaigns;
Using incorrect keywords;
Redirect visitors to landing pages with low conversion rates;
Showing ads at the wrong time of day or in the wrong area;
Use only one type of ad and no optimization;
No cleaning of negative keywords in campaigns;
Wrong bidding strategies due to a lack of understanding of markets
In most cases, we can more than double the number of leads or sales within a campaign that has been poorly managed.
Webugol offers a free audit of Google Ads advertising campaigns, which will show you the areas of growth. In all cases, we help the customer save more money than they spend on management fees, making the campaign highly effective, profitable. 
Go to https://webugol.com/projects and see the companies we work with, evaluate the results, get acquainted with the team of experts. 
Also, subscribe to our social networks to follow the news in the field of Internet marketing and get acquainted with the results of our new projects.
To get the exact price or commercial offer for your campaign, fill out the form in the contacts section or give us a call!
Latest article
25 May
10 Expert SEO Tips for WordPress
To maximize the potential of your WordPress website and make it stand out in the virtual realm, implementing our 10 Expert SEO Tips for WordPress is essential...