AllHvac
United States
About company
Allhvac is the small company based in Los Angeles, California that provide air conditioners and heaters cleaning services, repair and duct cleaning services both for individuals and enterprises. Company is looking for development local customer web flow for these services.
Services provided
Be first, Be visible!
When your customers are looking for your products or services, do not be hard to find. Be visible with Google Ads!
more
Project details
Allhvac is a small company that provides cleaning services for air conditioners and heaters
To increase customer traffic and company visibility in the market, Allhvac asked WebUgol to launch the advertising campaigns on Google Ads.
Since the company's website was not created at the beginning of cooperation, we could not run a standard search advertising campaign and we offered to run call-only ads. This strategy is ideal for Allhvac because the company provide simple, precise, and comprehensive services and most customers doesn't require the website. At the same time, these campaigns have a much lower cost per lead and are extremely relevant for the initial testing of business and advertising.
After analyzing the market on the territory defined by the customer and collecting search terms, we divided them into separate groups by intent and created unique text ads for each ad group to maximize the clickability and relevance of the ads to potential customer requests.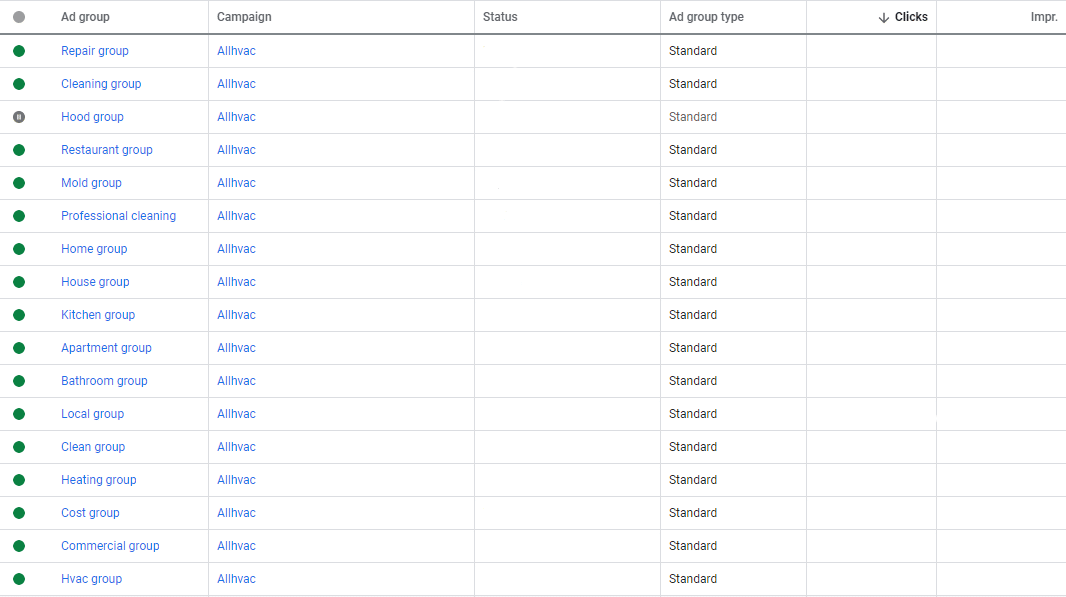 The campaigns were launched with a focus on a specific segment of customers who need ventilation, duct or air conditioning cleaning services and focused on mobile-only impressions.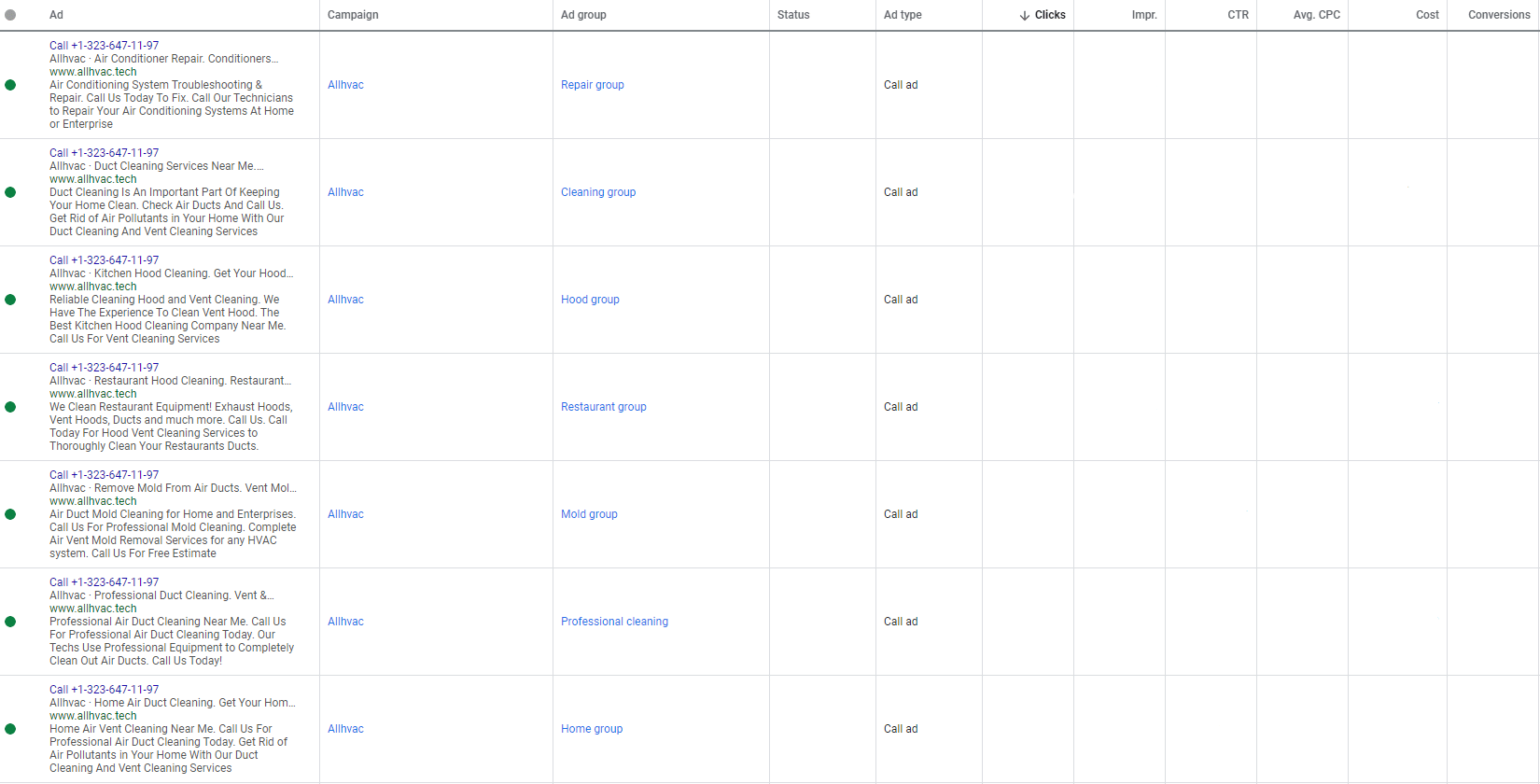 Manual bidding strategy was more relevant for these campaigns, because it allows us to adjust manually the cost per click and control price of one conversion.To increase the number of calls, we adjusted the max CPC of the auction bid within the existing campaign budget, added new territories to the existing campaign, regularly cleaned negative keywords. In addition, we removed irrelevant kitchen and restaurant hoods cleaning market that are not in the company services.
Our goal was to cover the entire Los Angeles coast as much as possible, except for a few areas, as shown on the map.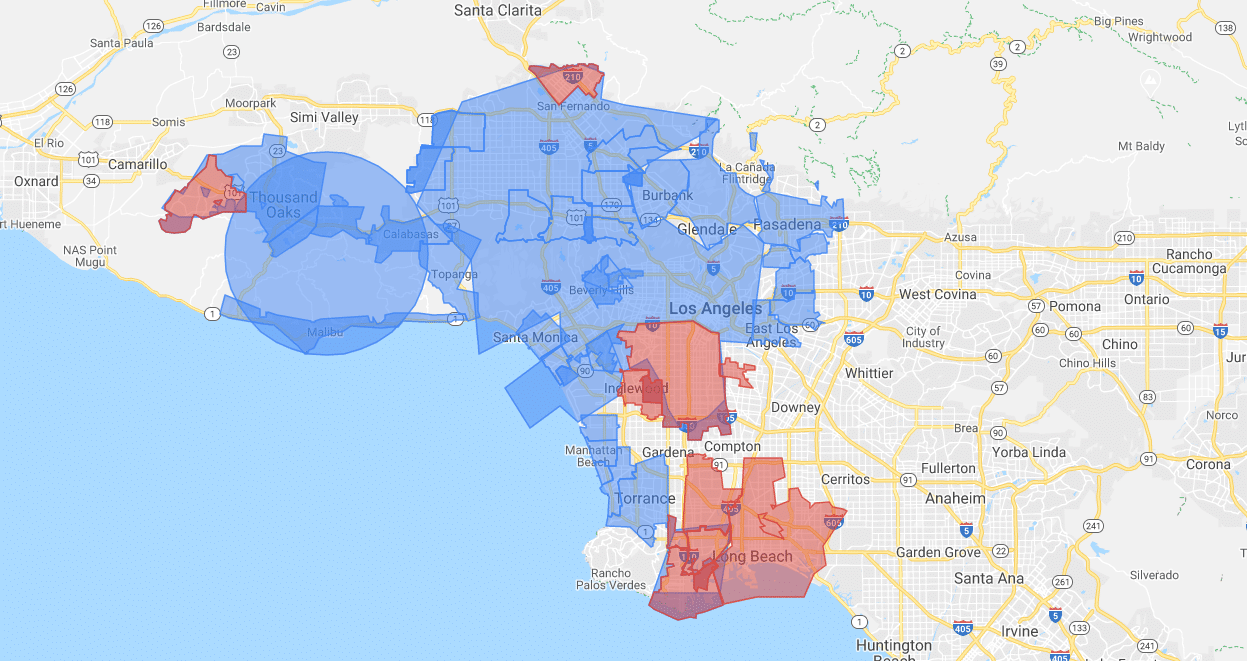 Campaigns showed their efficiency so Allhvac decided to proceed with website development to start better covering the whole market using standard search and context Google advertising.
If you are interested in promoting your business with Google Ads, SMM, SEO, LinkedIn, and Emailing, please write or call us using Contacts.