Elva's All Natural
Canada
About company
Elva's All Natural is a family cosmetics and home products manufacturing business based in Milton, Ontario. 
Elva's All Natural is taking care of the people, their health and wellness, their home ecosystem. The company produces cleaning, home, skin, and hair care products from 100% natural ingredients.
We are proud to tell that Elva's All Naturals has been working with Webugol for already 2+ years.
Services provided
Be first, Be visible!
When your customers are looking for your products or services, do not be hard to find. Be visible with Google Ads!
Project details
Elva's All Natural is a family cosmetics and home products manufacturing business
Seeing the great customer satisfaction from using Elva's All Natural products, they decide to increase their customer flow from the web.
When we are working with eCommerce projects – we always start with the website. The quality of the eCommerce store is the basis to get profitable advertising because of its conversion rate. The first analysis of Google Analytics and customers' behavior showed us the following points of growth:
Reorganizing products structure and navigation menu to find the products easily;
Changes of images and product descriptions to increase attractiveness;
Adding of the new payment methods;
Adding new and changing existing conversion elements;
Changes in the checkout process (cart, contact info, payment methods, shipment) to increase the conversion rate on each stage of purchase.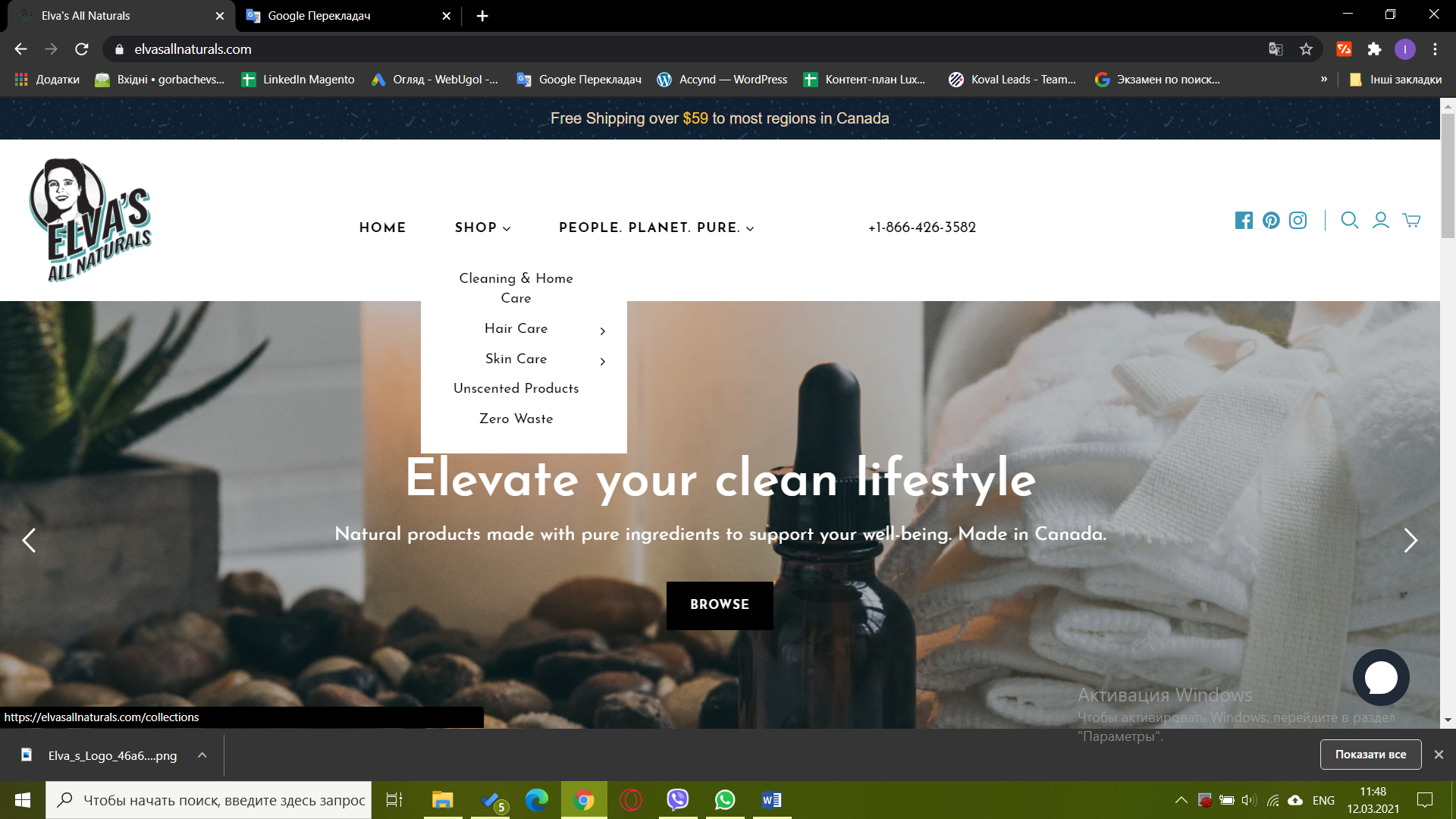 Simultaneously we started preparing Google Merchant Center and Google Shopping Ads campaigns. The idea was to test manual and smart shopping campaigns for all product segments to see which will perform better and to invest the main costs in it. Additionally, we launched and tested Google search campaigns.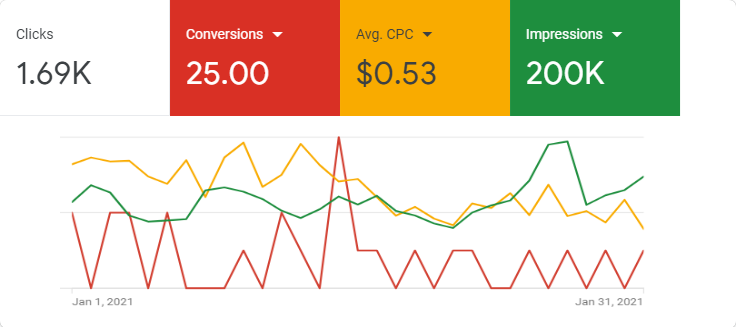 The main idea for eCommerce business is to find the cheapest and the most conversional market. As you can see we reached 0.53 CAD average cost per click which is pretty low taking into account the quality of traffic with 25+ new client purchases received every month. Now we are working on optimizing the campaigns that perform better and increasing their budget. Simultaneously we are stopping campaigns that are not working and testing the new.
Obviously, we continue analyzing customer behavior (website visit map) to maximize conversion rate on the traffic-user-lead-client path.