Ginko Visuals
Ukraine
About company
Ginko Visuals is a 3D architectural visualization and rendering company located in Lviv, Ukraine that helps real estate businesses to increase their brand awareness and sales for more than 10 years.
Services provided
Be first, Be visible!
When your customers are looking for your products or services, do not be hard to find. Be visible with Google Ads!
more
Project details
Ginko Visuals is a 3D architectural visualization and rendering company
During the COVID-19 they needed to create a new customer flow. Possessing a strong experience in this domain, they decide to ask WebUgol to search for new markets. 
By analyzing the target audience and providing business analysis, we choose Google Ads and LinkedIn as the main lead generation tools.
Google Ads for Ginko Visuals
Ginko Visuals campaigns allow us to get quick results from an additional customer flow, evaluate the ability to process this flow (convert them into clients) and calculate profitability.
As always, we started with the website changes:
conversion elements;
call tracking;
request form tracking.
We launched the campaign that had two key differences:
Combination of personalized advanced text search ads and RSA– higher ratings + lower CPC;
Competitive bid strategy (lower CPC).
After the first month we made several important changes
Changed Location options to maximize only target location requests;
Google search partners were disabled (we tracked lower conversion rate);
Ads schedule changed from 24H to 07:00-22:00 (most tracked conversions were made on this time period);
Search terms filtered and negative keywords added.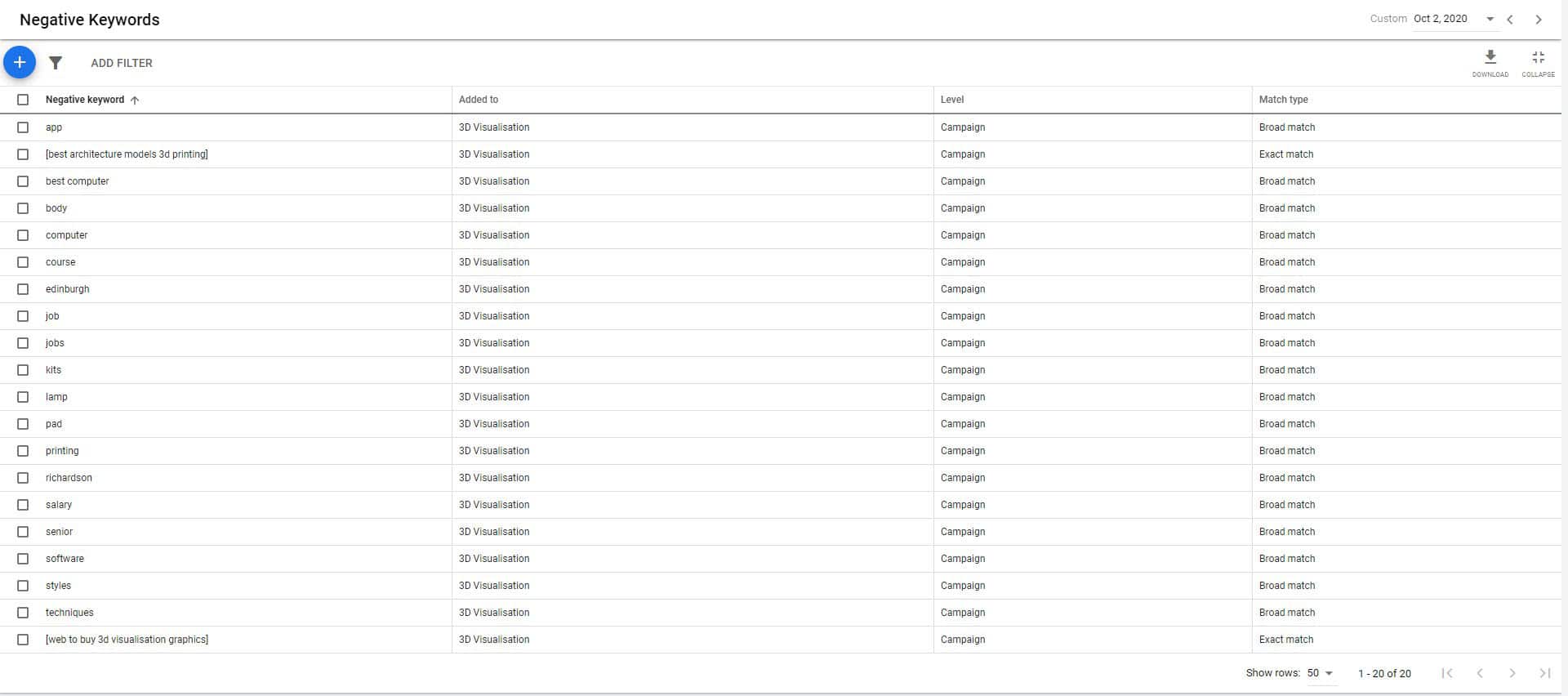 The lead price was too high for a Ukrainian company, so we started a direct LinkedIn search of new clients.
LinkedIn for Ginko Visuals
LinkedIn allows us to generate leads from target companies by networking with potential decision-makers to pitch them for using our services.
We start from LinkedIn Profile changes:
Adaptation of description of Ginko work experience;
Description of company advantages;
Other profiles changes.
By creating specific scripts we engaged Owners, CEO, and Partners of private and commercial costruction and real estate companies that are searching for 3D exterior and interior visualizations to offer them outsource. For the first month, we arranged 7 calls with potential clients, second month gave 12 leads and additionally 18 prospects that are interested.

If you are interested in promoting your business with Google Ads, SMM, SEO, LinkedIn, and Emailing, please write or call us using Contacts.