Golden Olives
United States
About company
Golden Olives – delivers and distributes certified COOC olive oil, which is produced in Northern California using special harvesting and extraction technologies.
Project details
This is one of the free projects implemented by WebUgol
These projects are free because the advertising budgets of such campaigns are low, there is no competition and do not require significant management time.
We developed recommendations on the site: installation of online chat, installation of other conversion elements and conversion tracking codes. View website: https://goldenolives.store/
The campaign was launched with a focus on a narrow, targeted customer segment, which is looking for a specific exclusive, expensive olive oil, which in turn guarantees a quality flow of the target customer.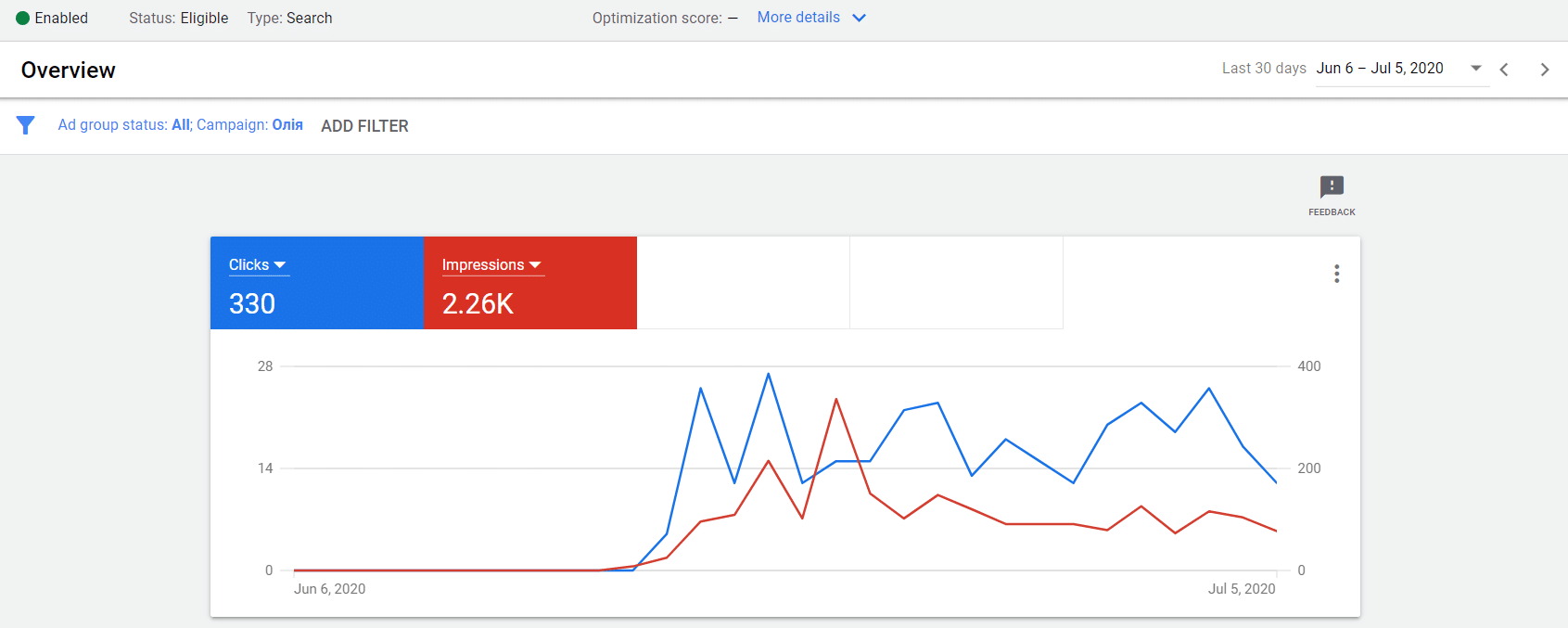 The statistics of the advertising campaign show the first positions in the auctions and the capture of the maximum market share allowed by the company's budget.
In the first week, there are already more than 3 confirmed purchases from advertising campaigns, which allows us to talk about its profitability.

If you are interested in promoting your business with Google Ads, SMM, SEO, LinkedIn, and Emailing, please write or call us using Contacts.