inСад
Ukraine
About company
inСад – the official representative of STIHL in Lviv. The company has been selling TM STIHL equipment in Ukraine for more than 20 years.
Project details
inСад – the official representative of STIHL in Lviv
This is a local company, oriented on customers that are spread 30-50 miles around their offline store.
To increase the customer's flow of inСад, they asked WebUgol to develop a small website and run Google Ads campaigns.
We independently developed a small website. 
The campaign was launched with a focus on the narrow target customers segment that is looking for high-quality German lawnmowers and chainsaws.

Statistics show advertising high positions at auction every week and capture maximum market share of the budget allowed.
From the first week, the campaign won second place in the auction by the impressions share and first position by the absolute top of page rate. Statistics is provided below: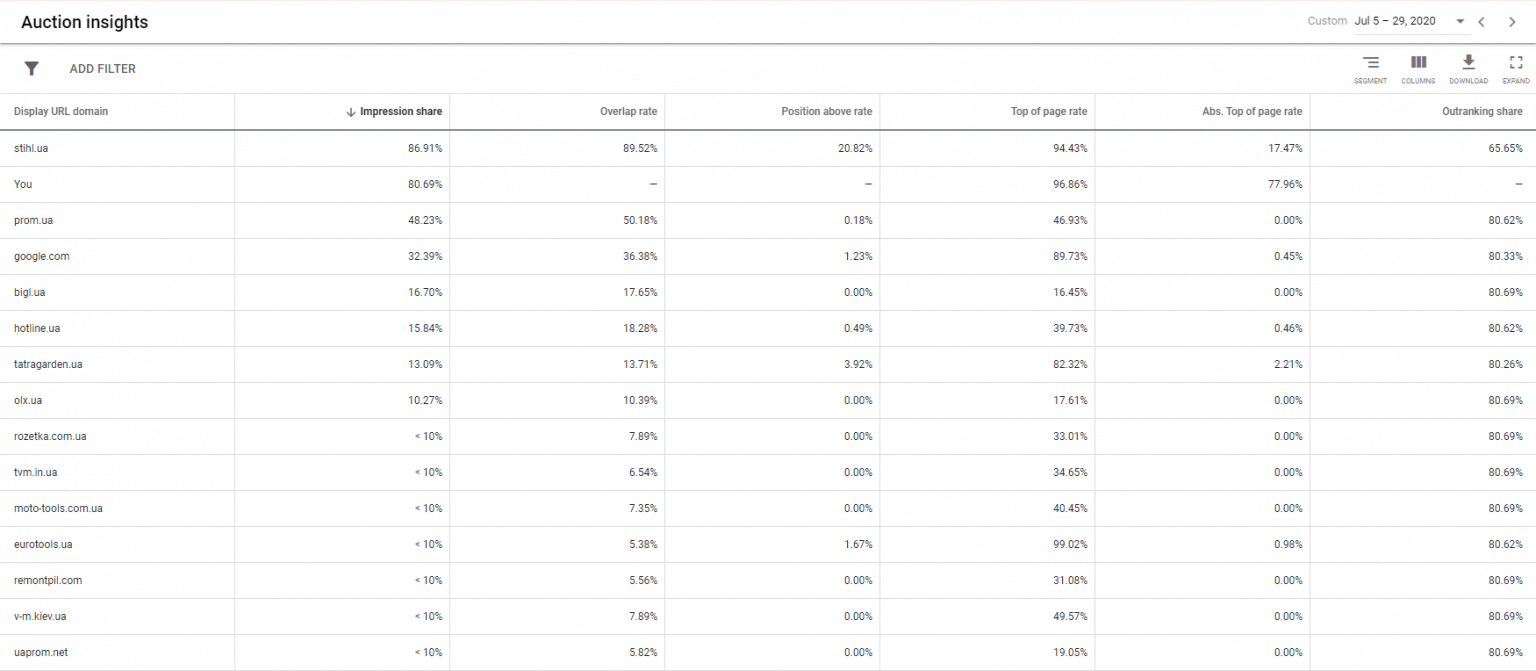 We regularly clean our advertising campaign by treating negative keywords in search terms: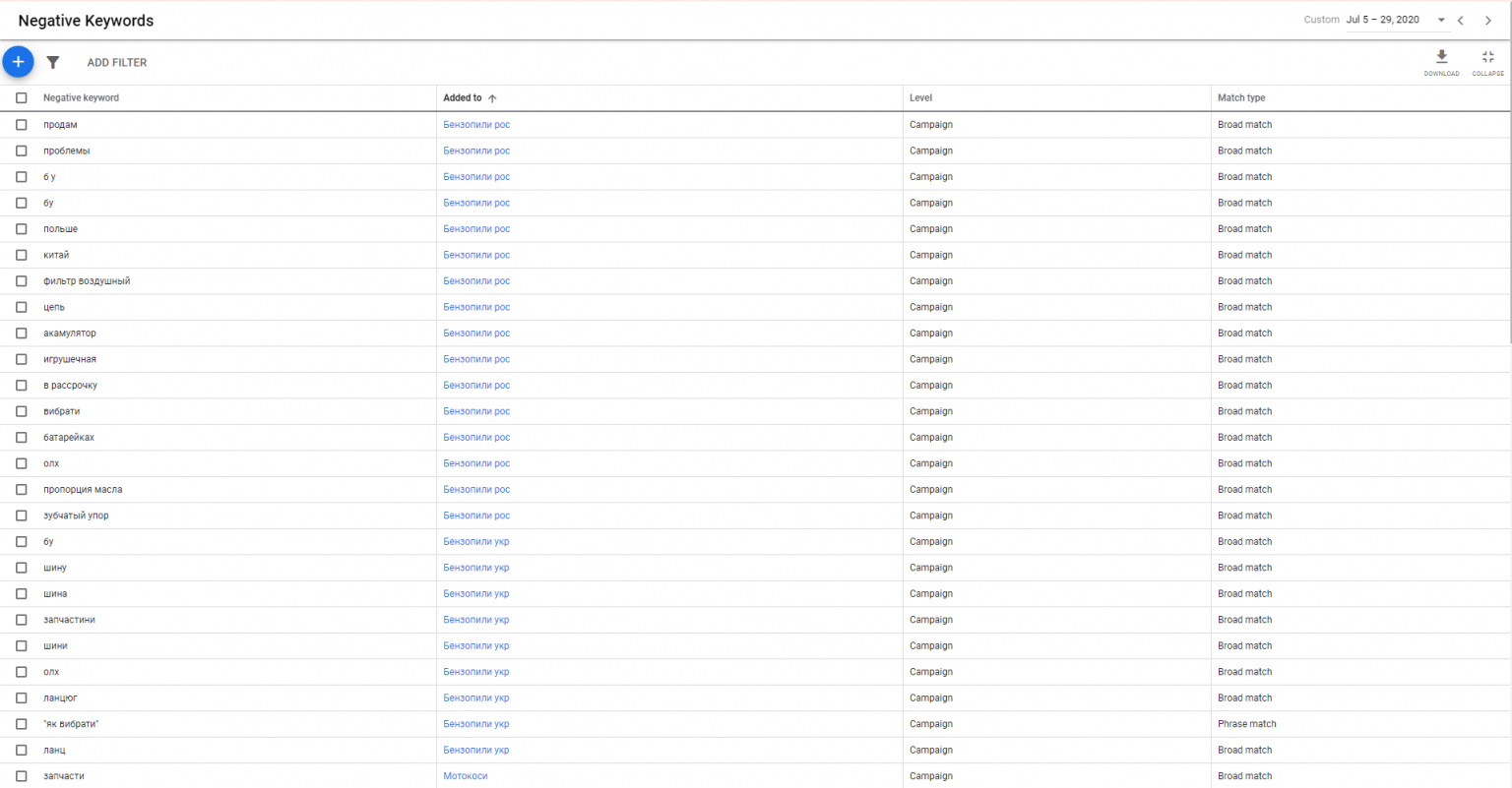 In order to increase the number of clicks and conversions, we adjust the max CPC of the auction bid within the existing campaign budget. Using good techniques allowed us to save the auctions position with reducing CPC.
Analyzing the data for the first month of advertising we observe it's high profitability (data provided about sales by owner).
Every day inСад receives from 2 requests with a minimum budget and a narrow territorial restriction.
If you are interested in promoting your business with Google Ads, SMM, SEO, LinkedIn, and Emailing, please write or call us using Contacts.