31 Jul
Best Digital Marketing Media In 2023
Today, the term "digital marketing media" covers a range of online communication methods that companies use to connect with their target market. From websites and social media platforms to email and search engines, businesses large and small are using these channels to deliver engaging content that helps maintain communication with their target audience. As a result, they experience increased website traffic and increased brand awareness.
Digital media marketing has revolutionized decision-making processes, making it possible to evaluate marketing activities based on statistical data and performance indicators.
Digital marketing tools serve not only to attract new customers but also to strengthen existing customer relationships and cultivate unwavering loyalty.
Also, I wanted to emphasize that digital marketing enables organizations to remain competitive players in large and smaller markets, adapting to global and not-so-global changes. By staying ahead of the competition and leveraging multiple channels, businesses can use digital media marketing tools to expand their customer base and stand out from the crowd. This requires a clearly developed plan and deep knowledge of the target demographic group.
 

---
The Best Practices for Using Digital Marketing Media
To use digital marketing channels efficiently, there are a few recommended strategies to follow. These techniques will aid in streamlining advertising initiatives and maximizing their effect on business operations. We'll go through the key practical advice below.
 
Establish concrete objectives
Prior to beginning any media efforts, specify your marketing goals and objectives. Certain objectives will determine your digital marketing strategies. 


Recognize your intended market
To identify the appropriate digital marketing media channels that successfully reach and interact with your target audience, obtain particular demographic information about them.
 
Select the appropriate mix of media channels
Consider which social media, email, content, and influencer marketing platforms, as well as search engine and social media marketing, best serve your target market and marketing objectives.
 
Adapt content to each channel
To maximize interaction with audiences and platforms, adapt your content to each digital marketing media channel.


Implement targeting and segmentation strategies
Use the sophisticated targeting and segmentation tools offered by digital marketing media platforms to ensure that your advertising is seen by the most appropriate demographics.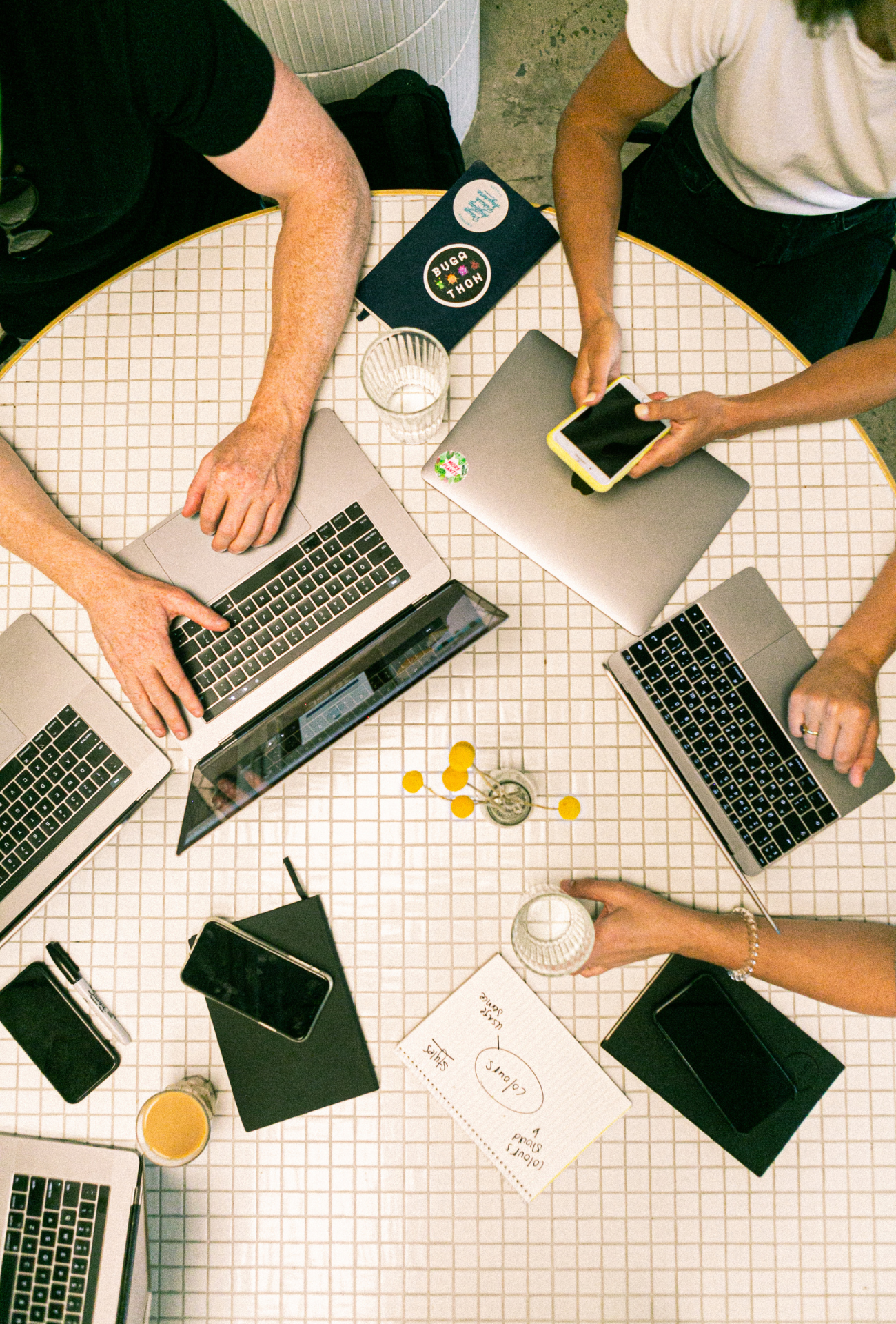 ---
Test and improve campaigns
Continually evaluate the performance of various digital marketing media campaign alternatives. Analyze campaign performance indicators often to enhance outcomes and your plan.
 
To monitor and gauge the success of digital marketing media efforts, use trustworthy analytics solutions. Keep tabs on important statistics, including impressions, click-through rate (CTR), conversion rate, cost per acquisition (CPA), and return on investment (ROI).


Keep up with industry trends
Keep up with the most recent trends, algorithm updates, new functions, and industry best practices in digital marketing. To keep up with the competition, adjust your plan as necessary.


Budget for digital marketing should be strategically distributed depending on goals, target market, and estimated ROI. Monitor the effectiveness of various media outlets and modify budget allocations as necessary to achieve the best outcomes.


Regularly evaluate and enhance your plan
Continually seek out areas for development, hone your techniques, and put into practice what you've learned from prior campaigns. For digital marketing to be successful in the long run, there must be constant learning and development. 
To capture your audience's attention and encourage the required action, it is essential to provide appealing and engaging content for digital marketing mediums. Here are three effective methods for doing so:



---
Ensure that all media are of high quality and relevant:
Quality: Put your attention on producing high-quality material that is devoid of mistakes, well-written, and helpful to your readers. Be professional by using proper grammar, punctuation, and formatting.
Relevance: Tailor material to the unique needs, interests, and problems of your audience. Conduct in-depth research to determine their preferences and provide material that appeals to them.
Adapt material to various platforms and devices:
Format: Match the platform you utilize with your content. For instance, a title for a social media post could need to be shorter and more succinct, but a title for a blog article might be longer and more in-depth.
Visual Appeal: To boost engagement, include aesthetically attractive components like pictures, infographics, movies, and interactive features. Make use of relevant, high-resolution photos that support your branding and messaging.
Mobile Responsiveness: As a large percentage of Internet users access material via smartphones and tablets, content should be optimized for mobile devices. On smaller devices, make sure your material is simple to read and navigate.
Сombining visual and narrative elements:
Storytelling: Organizing material in the shape of a narrative to pique viewers' interest and stir their emotions. Tell gripping tales that arouse feelings in your audience and leave them with a lasting impression.
Visual Effects: To improve narrative and captivate people, use visual effects like photos, video, and graphics. Visuals help break up text, swiftly convey information, and increase the shareability of your material.
Use event tracking and conversion tracking to monitor users' particular behaviors, such as downloading files or submitting forms.
Track interaction, reach, and audience demographics using social media analytics tools like Facebook Insights, Twitter Analytics, or Instagram Insights.
Monitor important metrics, including website traffic, time spent on site, bounce rate, click-through rate, conversion rate, and ROI, on a regular basis.



---
Track engagement, conversions, and ROI
Examine engagement indicators like click-through rates for email campaigns and social media likes, comments, and shares.
Track conversion rates across various campaigns, landing pages, and channels to identify the most effective strategies. To determine the return on investment, compare the income from marketing efforts against the cost of the investment in such initiatives.
Develop and improve marketing initiatives based on data
Conduct data analysis to find patterns, trends, and areas for improvement.
A/B is testing various campaign components, such as headlines, images, buttons for calls to action, or placement factors.
Make educated decisions about budget allocation, campaign optimization, and targeting tactics by utilizing data-driven insights.
Constantly review and revise your marketing initiatives in light of the data and insights gathered on their effectiveness.
Conclusion
It is important to keep in mind that digital media marketing in today's world has many advantages and will open up more business opportunities than you can imagine.
Through websites, social media, email, and search engines, businesses can provide engaging content that will best engage their audience, increase brand awareness, and increase website traffic.
Statistics and indicators are the best friends for business development.
Be the biggest business shark to your competitors. Digital marketing media helps keep businesses competitive by keeping them informed of market changes so they can stay ahead. Companies want to stand out from their competitors by having a clearly defined strategy and a wide selection of outlets.



But it is important to remember that effective use of digital marketing tools requires careful planning and a deep understanding of the target market.